Telangana CID busts human trafficking racket in Karnataka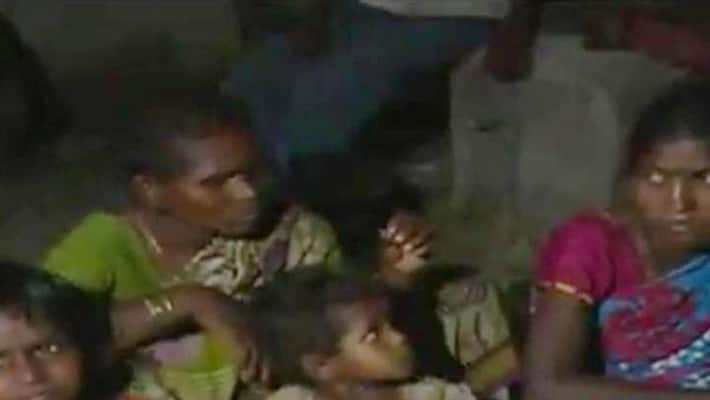 About eight months ago, 30 daily wage labourers of Telangana were asked by an 'agent' if they wanted to go to north India to work. They were assured of good wages and free food. For eight months, the labourers were transported in sub-human conditions in trucks in various states of the country and made to undertake back-breaking work. They were given ₹15,000 for all of the eight months.
The labourers said they had asked the agent to send them back to their villages but the agent did not bother to and continued to make them work.
Telangana police, who had explicit information about the racket, caught the group in Sollapur Highway in Vijayapur. The 30 labourers were being huddled in a lorry.
Read more: Govt officials, NGO bust baby-renting racket in Vizag
"This is a case of human trafficking. This is happening in Telangana, where they are sending bonded labourers to different parts of the country. We have already arrested two people. But some more action needs to be taken pertaining to this crime, " said Vasantha Kumar, a Telangana CID officer
"The anti-human trafficking unit of Telangana and our commission are sorting out this issue. These people belong to the Chunchi tribe of Telangana," said Vasudev, National Tribal Commission officer
For the last eight months, the tribals were transported to several parts of India like Haryana, Maharashtra, Gujrat and Rajasthan states and made to work as unskilled labourers. 
The National Tribal Commission got wind of it and filed a complaint, on the basis of which the Telangana CID unearthed the racket. The labourers have been kept in Golagummata Police Station premises currently.  
Last Updated Mar 31, 2018, 7:03 PM IST