Housewife in Kerala finds a unique way to protest stray dog menace
The woman was sympathetic to the puppies but was concerned about the future threat it posed.
The litter had 14 puppies all two weeks old.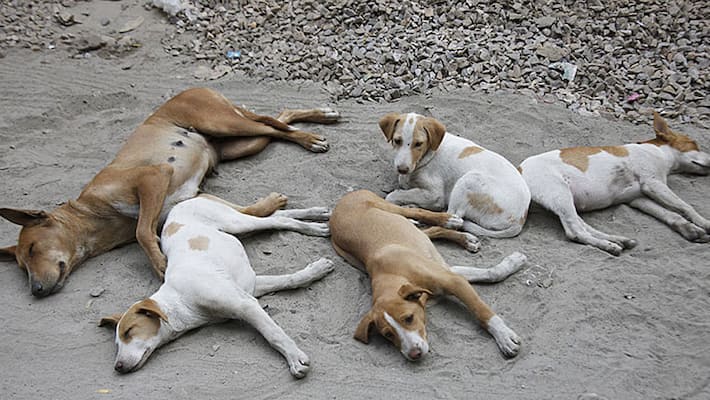 When Silvie Sunil saw 14 puppies, hardly two-weeks old lying on the road she was sympathetic to the creatures as well as concerned about the threat it could pose in future.
The housewife found that the mother canine was ferocious and a constant threat to students and others pedestrians who passed by. 

The woman thought for days on who is to blame for the situation. Finally, she gathered up all her courage and one day when the mother dog was not near the premises packed the puppies one by one inside a gunny bag and brought it before the Thrikakara Corporation office to protest the authorities lacklustre attitude towards the growing menace. 
Silvie, who is also a social worker says in spite of several requests made to Corporation officials no steps were taken to remove the pups from the public road, and the female dog was a threat to people passing by. 

However, another shocking thing the woman revealed was the fact that the 14 puppies were lying near to Corporation chairperson K K Neenu's own ward.

When the corporation officials refused to take custody of the little mongrels the woman had no option but to pack them back and leave it where she had taken them. 
 
Last Updated Mar 31, 2018, 7:03 PM IST