Hindu outfit objects to non-veg hotel near temples in Kerala
The Hindu Aikya Vedi said it will protest against the move to open a non-vegetarian hotel at Palayam in Kozhikode.
The proposal to start a non-vegetarian hotel is a conspiracy, the Vedi says.
DYFI alleged that the Sangh Parivar is attempting to tarnish the reputation of the city,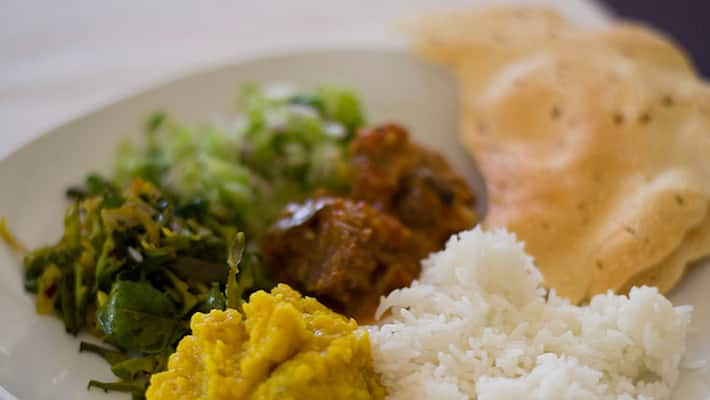 Stirring a controversy, a local Hindu outfit has come out against a proposal to set up a  non-vegetarian hotel at Palayam in the heart of Kozhikode, in North Kerala, saying it would ruin the sanctity of the area where at least three famous shrines are located.
Hindu Aikya Vedi has put up a flex board in front of the proposed hotel, saying a non-vegetarian hotel will not be permitted in the area which it considered holy. It also urged devotees to come out in protest against the proposal.

 The hotel owner Haridas, however, said he had not even decided on whether it would be a  non-vegetarian or not. "The proposal to set up a non-vegetarian hotel is part of a conspiracy. All temples authorities, devotees, Hindu organisations will protest the move," K Shynu, Organising Secretary of Aikya Vedi, Kozhikode unit, told PTI.
"We have put up a flex board before the hotel. A complaint will be filed tomorrow to the District Collector, City Police Commissioner and Corporation authorities", he said.
Shiva, Renuka Marimamman, Kaniyakka Parameshawari and Tali Sri Maha Ganapathy Sri Balasubramania temples are located in the area. Pooja materials for almost all the shrines in Kozhikode city are sourced from there, a Vedi functionary said.
Reacting to the development, DYFI leader P A Muhammed  Riyas said the area is of historical importance and known for communal harmony.   An attempt is being made by the Vedi to tarnish the reputation of the city, he alleged. After BJP's three-day National Council at Kozhikode last month, attempts are being made by the Sangh Parivar to create communal tensions, he alleged.
Last Updated Mar 31, 2018, 6:38 PM IST