Hindi aside, to be served in Kannada is our right
December 24th is National Consumer Day in India.
Angry Kannadigas have taken to Twitter to protest a lack of Kannada services.
Several products and services in Karnataka lack a 'Kannada' option.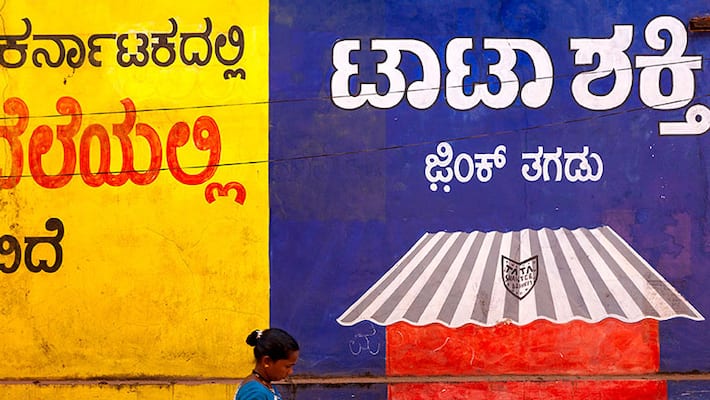 Angry Kannadigas have taken to Twitter to protest an oddity in Karnataka - the lack of information in the local Kannada language. 

The protest, under the hashtag, #ServeInMyLanguage, has been going on for quite some time now, and special days are used to bring the issue to the forefront repeatedly. Currently, Kannadigas have used National Consumer Day (Dec 24) as the flashpoint for their latest protest. 
Hindi regions produce 0% coffee.But India coffee board use Hindi & Eng in their websites.99% coffee frm KA,TN & KL #ServeInMyLanguage pic.twitter.com/8IYqwQoon6

— Girish Kargadde (@girishkargadde) December 24, 2016

The fact that the National Eligibility cum Entrance Test (NEET) for medical colleges for the year 2017 will now be run in eight languages, but not Kannada, has only added fuel to this growing bonfire of resentment. 

The languages you can take the exam are - Hindi, English, Assamese, Bengali, Gujarati, Marathi, Tamil and Telugu. For the record, Assamese has 15 million or so official speakers. Kannada has 38 million. 

The demand of the Kannadigas is simple - all services and products in the state should be available in Kannada, just like they are already available in English and Hindi. 

By no stretch is that demand far-fetched. It seems a bizarre oversight that Kannadigas are expected to learn two languages completely alien to their culture just to be informed consumers. As various screenshots and pictures on Twitter pointed out - some of this information is critical, and a lack of knowledge about them can lead to serious injuries. 
 
National portal of India is available only in English and Hindi. Are Kannadigas 2nd grade citizen of India? #ServeInMyLanguage @mepratap pic.twitter.com/vnJ1SqwgUX

— Vijayamahantesh (@TheVMujagond) December 24, 2016

And the list of skipped information or services is odd and significant. From warning signs on LPG cylinders to several ATMs in the state's capital, Bengaluru, to boxes of Nestle baby food to manuals of vehicles. 

As has been pointed out many times, it seems a strange oddity that in India, a Hindi speaker can travel through the railways to Karnataka and be just fine, but a Kannadiga must struggle when they use the railways within their own state. In the railways, many of the boards and information are written in English and Hindi, but not Kannada. 

The railways, incidentally, has long been the focus of Kannadiga ire. Back in 2009, for example, large protests were held over the railway's exams, when a large number of non-Kannadigas appeared for the exams in Karnataka. 

The BJP-led Centre government has also raised the ire of Kannadigas thanks to an aggressive push towards Hindi over the past years. While the BJP sees the move as a step towards native unification, many Kannadigas believe it is Hindi imperialism under a different guise. 

After all, Central government websites, even important ones like those for the Aadhar Card and 'India.gov.in' only come in two languages - Hindi and English. The fact that languages like Kannada and Tamil, for example, are far more ancient than Hindi with a rich literary culture, is also another sore point. 

The current Twitter feud, begun by several Kannada organisations, is also finding resonance in Maharastra, where several services skip Marathi in their official boards, notices and information. 

The fight to preserve and flourish one's own native language has been an ongoing struggle in India ever since Independence. And it feels that periodically, native speakers are forced to renew their fight to be served in their own language. 
Last Updated Mar 31, 2018, 6:52 PM IST