Eshwarappa is a mad dog: Karnataka PWD minister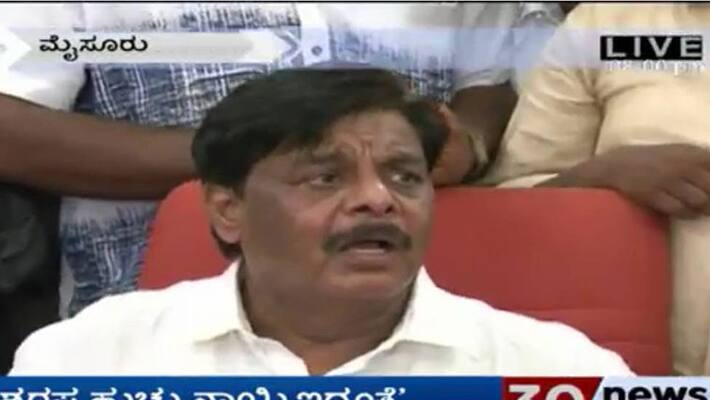 Karnataka PWD minister HC Mahadevappa has accused BJP leader KS Eshwarappa of "barking like a mad dog" and "losing his mind".
The comment seems to be instigated by an allegation that Eshwarappa had levelled against Mahadevappa and his son, accusing them of being involved with the sand mining mafia.
"What is the point in lodging defamation case against people who don't have fame or dignity?" Mahadevappa fumed when asked if he was planning legal action against the allegations.
"If Eshwarappa proves what he alleges, I will resign from my ministerial position.," he added.
Ironically, chief minister Siddaramaiah had recently presided over a training programme on legislative proceedings for the newly elected assembly at Vikasa Soudha and advised members to not use "unparliamentary language".
It is  indeed unfortunate that on the very same day, a member from the CM's own party went against the said guideline.
Last Updated Mar 31, 2018, 6:32 PM IST