The recently concluded book fair in Chennai was a bit like a music concert held for the deaf.
The event, which should have been billed the Book 'Unfair', is usually held in the month of January. But the floods in the city last year pushed the fair to June.
 

How could anyone acquainted with Chennai's 45-degree summer heat schedule the book fair in the month of June?
Such brave decisions seem to have been made by those who don't leave the comforts of their air-conditioned rooms very often.
This year it was held in Island Grounds near the port - where there is not a single tree whose shade you can seek. In the name of beautifying the city, a DMK government cleared out hundreds of trees from this area.
In short, the book fair arena was a baking oven initially. 
As the Tamil saying goes, the foot that got hurt shall be the one to receive a fresh blow. If extreme heat first kept people away, then it was torrential rains that prolonged the publishers' pain.
Remember the old circus tents? The book fair was held in such a tent. Unable to withstand the rain, the tent cloth caved in, leaving the stalls a watery mess. The book fairs held in Tamil Nadu's other cities such as Madurai, Coimbatore and Erode are much better. There, at least one in ten read literature. Chennai is barren on that count.
I have been to similar events in Thiruvananthapuram and other cities in India. There, books of the pulp variety get about 10-20% of the space. Not more. There are interactive events with authors and publishers on the sidelines. 
In Chennai - I kid you not - organisers arrange dances to item numbers from Tamil films (called Kuthhu Paattu) that demand exaggerated pelvic thrusts. Why do such people even bother holding a book fair?
Inside the tent, of the 1000 stalls, only 50 hawked literature. Others were dedicated to matters such as making the perfect Manchurian Gobi, how to become a millionaire in a year, 100 varieties of rangolis, astrology, yoga etc.
The rest was made up of what in Malayalam is called Paingili writing, or pulp fiction.
No place other than Tamil Nadu considers pulp as literature.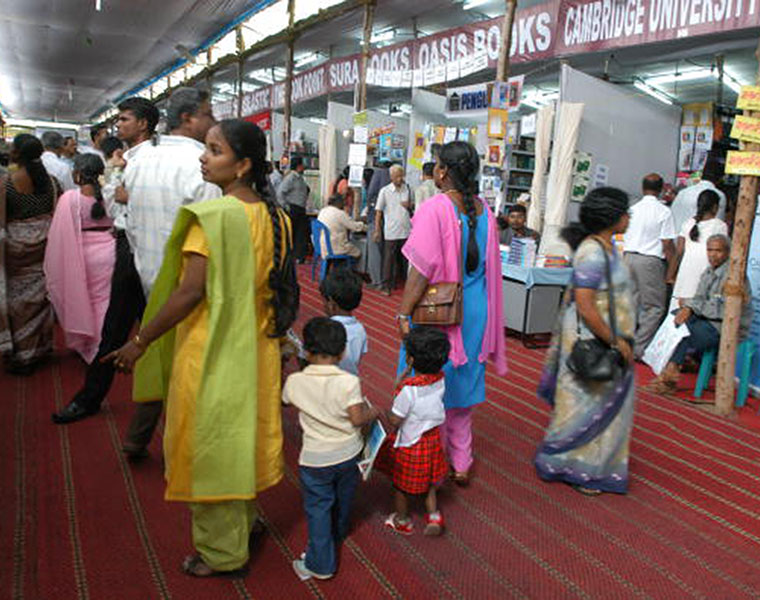 Allow me to take you back in history a bit, where the roots of this malaise may lie.
The Jnanpith Award was first given out in 1965. The very first one went to Malayalam writing (G Sankara Kurup). Until 1976, no Tamil writer had won the Jnanpith. By then, Kannada, Hindi and Bengali writers had won it twice.
In the 40 years since 1976, there has been no improvement. In 1976 Akilan won the award. Then, Jayakanthan in 2002. That's it. Hindi writers have won it nine times; Kannada eight; Bengali and Malayalam five each. 
Malayalam writers who've won Jnanpith include Sankara Kurup, SK Pottekkat, Thakazhi Sivasankaran Pillai, MT Vasudevan Nair, and ONV Kurup. Similarly, almost every prominent Kannada literary figure (Masti Venkatesha Iyengar, Puttappa, Shivaram Karanth, UR Ananthamurthy, Girish Karnad, Chadrasekhara Kambara) with one or two notable exceptions have received this honour.
The tragedy for Tamil is that the two writers who did win it were both not creators of literature. While Jayakanthan's works weren't outright junk like Akilan's, they were almost exclusively created for popular, large-circulation magazines whose readers preferred comfort reads and not high literature.
What K Balachander was to Tamil cinema, Jayakanthan is to writing. Balachander's fans consider him a revolutionary, but he doesn't rank anywhere near world masters.
Akilan's writing was untouched by even the shadow of literature. When he won the Jnanpith, Sundara Ramasamy, a giant among Tamil writers, described Akilan's work as a piece of shit.
He further went on to say: "It is quite natural for the press, and Akilan's fellow entertainers to celebrate his winning of the award. For, when the jubba is declared the national attire, pickpockets shall understandably rejoice. One form of mediocrity will naturally embrace and lock its lips with another."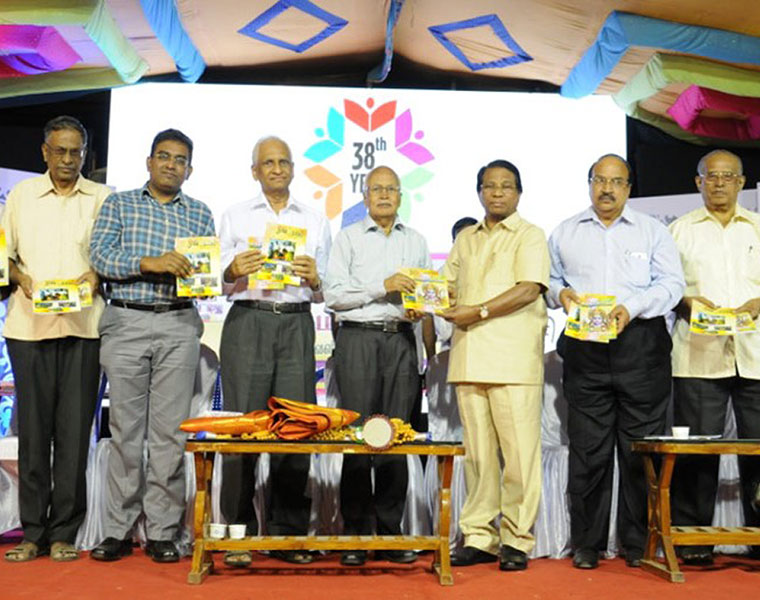 If Modi became the prime minister, I shall leave India, declared the Kannada literary giant UR Ananthamurthy. The statement made waves. It was front-paged by newspapers in Tamil Nadu.
Modi won. Anathamurthy issued a clarification as to why he'll stay put.
English dailies in Chennai dutifully reported that too. My question is this: If Ashokamithran had said something like that, nevermind English papers in Bengaluru, would even Chennai dailies write about it?
They won't  because here no one even knows the names of Tamil litterateurs here.
Tamil writers lead an unread, unloved, uncelebrated, orphaned existence.
Who will recommend their names for the Jnanpith? How will those sitting in Delhi know about them if no one even speaks of them here?
In Tamil, there is no dearth of writers worthy of such high honour. To name a few: Indira Parthasarathy, Na Muthusamy, Sa Kandasamy, Gnanakoothan, Ashokamithran, and A Madhavan.
These are writers who are still plying their trade. Before them were giants such as T Janakiraman, MV Venkatram, S Sampath, Tanjai Prakash, KP Rajagopal, LS Ramamrutham, CS Chellappa, KN Subramaniam, N Pichamurthy, and possibly 25 others who could and should have bagged awards such as Jnanpith.
There was no one to tell the Delhi-decision makers about their literary prowess because no one knew of their existence, and/or no one cared.
I spotted the mighty Gnanakoothan at one of the book fair stalls this year. Hardly anyone present could even recognise him. That's because no one has even heard of his name.
There was something even more tragi-comic. Manushya Puthiran is one of the most prominent poets of Tamil. He's also a publisher, and a leading face on television, weighing in on social and political matters almost every day. He was sitting outside the stall put up by his publishing house.
A common man used to seeing him on the telly alone, asked him with a quizzical look, "What the hell are you doing here at the book fair, sir."
Let me recount another incident that took place a few days earlier.
I was speaking to a friend inside the sweaty circus tent when people suddenly fled to the exit as if there was a fire or an earthquake. Then, some 50 men materialised from nowhere shoving people aside, asking them to clear out.
When I tried to make sense of the melee, I saw the beaming face of celebrity film lyricist Vairamuthu. There was a posse of 100 people stalking him. There was a mini riot. For a minute, my friend thought the organisers had brought the joys of jallikattu to the book fair.
At no literary festival in the world would you encounter a more vulgar sight. Vairamuthu is a good lyricist. In the Mani Ratnman film 'Ayutha Ezhuthu' he had penned a lovely song employing pair words. But like many others in Tamil Nadu, the disease of portraying oneself as a literary figure of great importance afflicts him too. 
You cannot blame him because a collection of his short stories sold in lakhs, and in one year of launch, the publisher had to issue ten reprints of the book.  Now Vairamuthu goes around asking unsuspecting members of the general public why he shouldn't be given the Nobel. I can assure you; this happens only in Tamil Nadu.
PS:  A few days ago, my local butcher, upon seeing me walk past his shop, waved at me and said: "Hello, Vijay TV saar." As it happened, I was a guest on one of Vijay TV's hugely popular talk shows, that week. After that incident, I'd decided not to show my face on TV.