Groundwater levels continue to fall in Telangana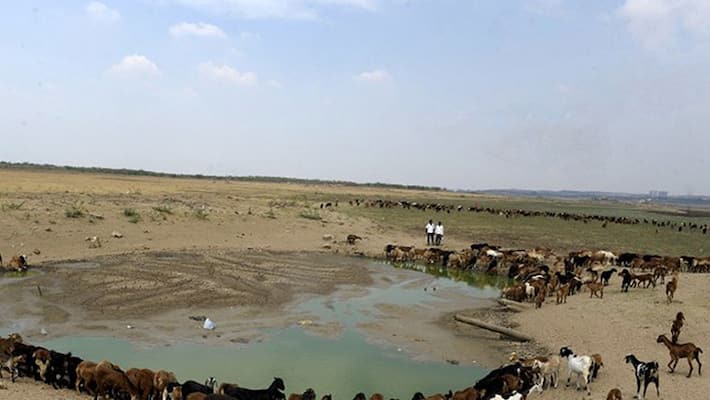 Telangana has been facing a severe water crisis due to an alarming decrease in groundwater levels, according to new a government report.
The water level has dropped by 2.61 metres below ground level (mbgl)--a nearly 25% fall in just one year. The average groundwater level for the state in March 2016 stood at 14.88 compared to 12.27m last year.  The decline is directly proportional to the 25% drop in rainfall in the state last year. 
Unsurprisingly, Medak district which recorded the highest fall in ground water table witnessed the highest number of suicides.
The State Ground Water Department has issued a warning on Thursday stating that as many as 182 mandals out of 464 have been suffering due to the falling water-levels and acknowledges the need for immediate action to improve the groundwater levels. It said, it could be achieved by giving high priority to water conservation, augmentation and management measures.
According to the data released by the Ground Water Department, only three districts in the state received normal rainfall while seven districts received scarce rainfall in the previous year.
After analysing the groundwater levels in March, the data recorded using Piezometer (a device used to measure groundwater level) indicated the water level was over 20m in 127 mandals and 15m-20m in 55 mandals.
The government has warned that the dip in water table will continue.
Last Updated Mar 31, 2018, 7:04 PM IST