Uneasy row marks 'Vajra Keralam' celebrations; Guv, ex-CMs not invited
Kerala is celebrating its 60th year of formation on Tuesday.
In a grave error, Governor P Sadasivam's name was omitted from the list of dignitaries who were to attend the Kerala Day celebrations in the capital.
The official celebrations are organised by the Kerala government and the state's Legislative Assembly.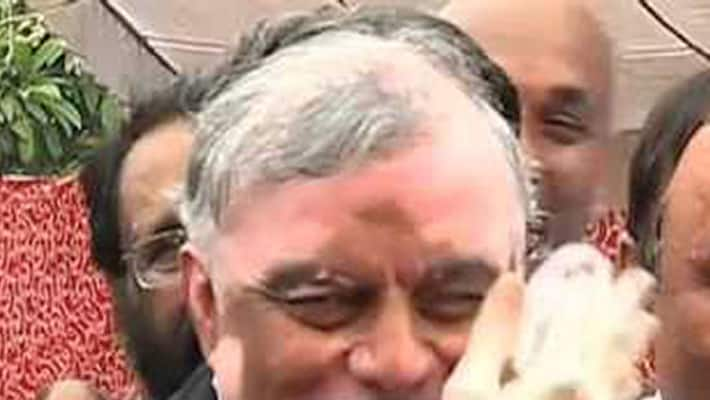 The year-long celebrations of Kerala's 60th year formation began in the state capital on Tuesday with an uneasy row. The government invited a controversy by omitting the name of the state's first citizen, Governor P Sathasivam from the list of dignitaries invited for the 'Vajra Keralam', ceremony. Three former Chief Ministers who were in town, including CPM veteran VS Achuthanandan, were also omitted while former Speaker AC Jose who passed away early this year was extended an invitation!
But the Chief Minister Pinarayi Vijayan explained that the Governor was avoided due to protocol issues. " 'Vajra Keralam'fete is not a single day celebration. Instead it's a year-long celebration and Governor P Sathasivam would certainly be a part of it in the coming days," Vijayan said. 


As per reports, the government had invited Prime Minister Narendra Modi to inaugurate the official celebrations. As per the protocol the governor was one of the dignitaries who should have been present. But when the Prime Minister conveyed his inconvenience to attend the function, officials dropped the name of Governor from the list.  
 It is learned that Governor's office is annoyed with the way he was denied an invitation to the programme. Reports say that Governor had stayed back in the capital, expecting an invitation. He even postponed his visit to Chennai. 

Meanwhile, former Speaker AC Jose's family received an invitation from the Chief Minister and Speaker inviting the leader who expired in January this year to attend the function. 

Justifying the omission, the Speakers office informed that it is not a breach of protocol and that the decision not to invite the Governor was not taken by the Speaker's office. 
 
Last Updated Mar 31, 2018, 6:31 PM IST