Going cashless causes massive traffic jam on state highways
Long queues are found at all highway toll centres.
Swiping machines are not working properly.
Due to network problem and other issues.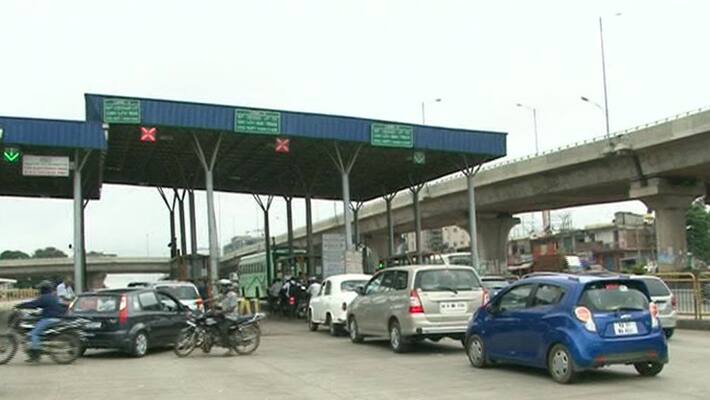 With state toll booth going cashless, one would have expected that finally PM Modi's call to going cashless is working, however; on the contrary it is causing massive traffic jams on the state highways. Reasons: Network issue.
Yes, due to network issues, the tolls booths are unable to quickly finish any transactions and this in turn causes logjams on the stretch.
The demonetisation has created shortage of currency notes and has made usage of cards inevitable. But it takes five to 10 minutes to swipe a card in the toll collection centres due to lack of net connectivity. Consequently long queue can be seen at almost all toll plazas on Hyderabad, Pune and Bengaluru.
Besides, the swipe machines are frequently facing technical problems and are causing trouble to the commuters.
Last Updated Mar 31, 2018, 7:00 PM IST