Kerala Financial advisor is free to express her opinion: Pinarayi Vijayan
Gopinath had said demonetisation is the boldest policy intervention of Modi till date
She also opined that a gradualist approach would have been better
Pinarayi Vijayan in his Facebook post said she had also addressed the issues faced by people owing to demonetisation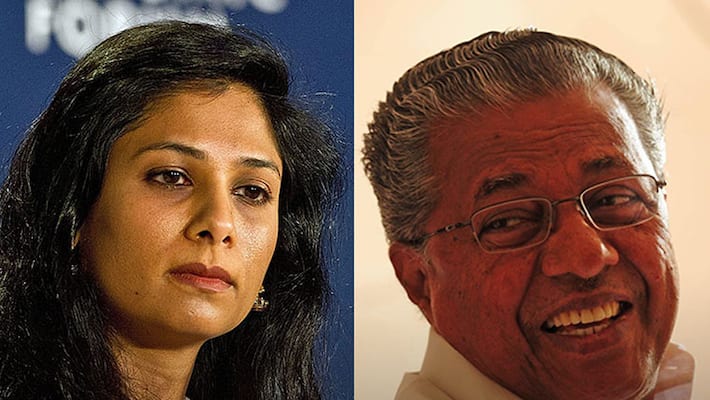 Chief Minister Pinarayi Vijayan on Saturday said there is nothing unusual with his economic advisor Gita Gopinath's comment on demonetisation. Gopinath had in an article wrote that demonetisation is "Modi's boldest policy intervention to date." 
 
Vijayan responded through his Facebook post after Gopinath's opinion gained much media publicity as Communist Party of India - Marxist (CPM) and Left Democratic Government in Kerala is divided on the move.
 
In an attempt to downplay her opinion Vijayan said there is nothing unusual about her view even if is against that of state government, which is opposing the policy. "She is not a full-time advisor to the Chief Minister. It is her view, and there is nothing unusual about that," he said. 
 
He also said that the article also addresses the issues faced by public owing to demonetisation policy of Centre. 
 
The Harvard professor had, in an article, titled Demonetization Dos and Don'ts, stated that the unprecedented move is the boldest move of Modi till date, but it will lead to a situation where "negative wealth effect will overwhelm the gains." 
 
Also read: Demonetisation is Modi's boldest intervention to date: Kerala CM's financial advisor
 
She also said that a gradualist approach would have been better as it will help to reduce corruption and tax evasion in the long run. 
Last Updated Mar 31, 2018, 6:54 PM IST