Bengaluru garbage to generate money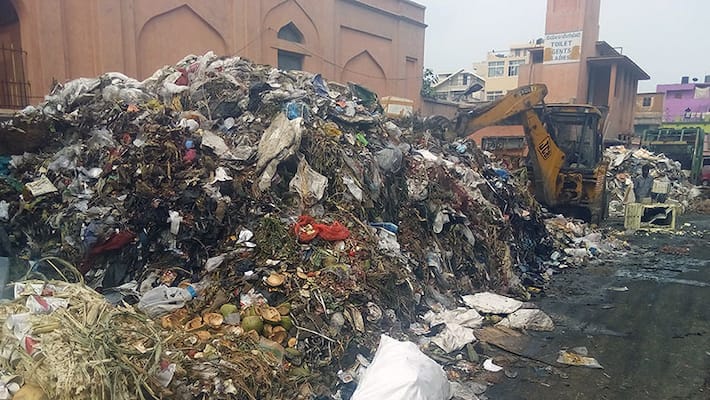 The contractors are queuing up to buy the 22 lakh metric tonne garbage dumped especially at Mandur landfills as multinational companies have expressed extra interest in purchasing the waste.
A tender was invited last month and the deadline to apply for the contract is to be on 25 May. The Cabinet has fixed minimum amount of Rs 86 crore for the contract.
There are many international buyers to invest on garbage and get profit by extracting the valuable materials including iron, manure, RDF-oils, CMD cement materials and factors to generate gas.
Thus the demand for garbage is surely a good news. But, regarding Mandoor landfills, the person who takes up the contract should manage garbage/waste for 12 years. Also, he will have to manage the 123-acre land till it is developed into a park.
The Karnataka State Government is contemplating on developing a park through bioremediation (Treatment that uses naturally occurring organisms to break down hazardous substances into less toxic or non-toxic substances). The bioremediation will be implemented to ensure the health of people living around the landfill.
Last Updated Mar 31, 2018, 6:48 PM IST