Ganja suppliers' mosambi prison scheme lands them in jail
Duo caught smuggling drugs inside jail
They knew that metal detectors would not be able to detect drugs inside food or fruits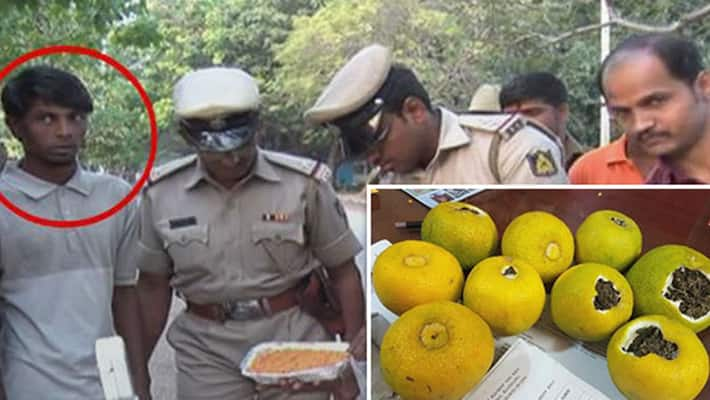 In the guide to different ways you can smuggle illegal goods, mosambi and biryani as food items have made their entry. The ingenious methods were being employed by a duo to supply their customers their daily fix of marijuana. Only the ganja wasn't intended for customers on the road but jail inmates!
At Parappana Agrahara, the police were finally able to put an end to the drug suppliers operations. Drug peddlers Naveen (26) and Sanjay (20) were arrested for smuggling drugs into the prison. They were often coming to the jail in the guise of visitors and supplying marijuana secretly to the prisoners. Though the police kept a scanning machine at the entrance, the marijuana went in undetected because they were hiding it inside mosambis. Sometimes other such racketeers have  resorted to hiding ganja inside biryani packets as well.  
On December 17, the duo's plan was finally caught out. Sanjay and Naveen had brought nine mosambis and came as visitors to the Parappana Agrahara jail to meet their friends. Their suspicious behaviour led the police to doubt their intentions and so they checked their belongings. That is when they found marijuana inside the fruits. Naveen and Sanjay had emptied the pulp of the orange with the help of syringes and had filled it with marijuana. The police seized 450kgs of marijuana from them.
One loophole the drugs peddlers exploited was that they were aware that the scanning machine at the entrance to the jail could only detect metals and other related objects and drugs hidden in fruits other edible items would pass undetected. Another possible excuse for their entry was some prisoner was ill and needed to be given outside food.
According to the jail rules outside food is forbidden. If a prisoner is ill, in that case his family members can bring homemade food. However, prior permission from the court is needed for this.  
Last Updated Mar 31, 2018, 6:49 PM IST