Gang rape: Tainted CPM men suspended from party, victim named
The controversy surfaced when film dubbing artiste Bhaghyalakshmi posted the plight of a rape victim on Facebook.
On the same day, the victim was produced before the media where she revealed the names of her rapists.
The alleged included CPM workers - among whom one is a municipal councilor.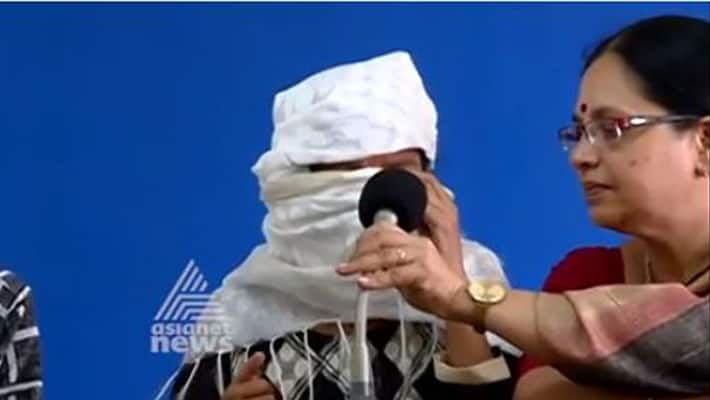 The Communist Party of India (Marxist) CPM on Friday suspended two members accused of gang raping a woman in Thrissur. 
The CPM district secretary K Radhakrishnan informed that the party was taking action against CPM branch secretary Jayanthan and another party worker, Bineesh, for their alleged involvement in the rape case. 
Speaking to media persons, Radhakrishnan said the party will not protect anyone found guilty and would conduct an internal probe. However, the CPM has not asked Jayanthan to step down from the Wadakkanchery municipal council. 
Meanwhile, Radhakrishnan courted trouble for himself when he revealed the name of the victim during the press conference. 
When scribes pointed out that naming a rape victim is a non-bailable offence, the leader said if the name of the suspects can be divulged, the name of the victim too can be revealed.
Bharatiya Janata Party (BJP) state president Kummanam Rajasekharan has lodged a complaint with DGP Loknath Behera saying that it was a serious mistake on the part of the CPM leader for publicly revealing the name of the rape survivor.
In a huge embarrassment to the CPM in the state, a woman from Thrissur made serious allegations against CPM workers Jayanthan, his brother Bineesh and two others saying that she was raped by the men in 2014. She alleged that when she approached the police she was asked humiliating questions and forced to withdraw the case.
Raising the issue in the Assembly, the opposition demanded the suspension of all police personnel involved in the case. The Congress is observing a hartal in Wadakkancheryon Saturday demanding the removal of Jayanthan from the councillor post.
The issue surfaced on Thursday when well-known dubbing artiste Bhaghyalakshmi, in a Facebook post, alleged that a woman had approached her seeking justice. 
On the same day, the woman was produced before the media in Thiruvananthapuram where she revealed the names of the alleged rapists. 
Last Updated Mar 31, 2018, 6:51 PM IST