Gallery collapse: 30 injured at National Kabaddi match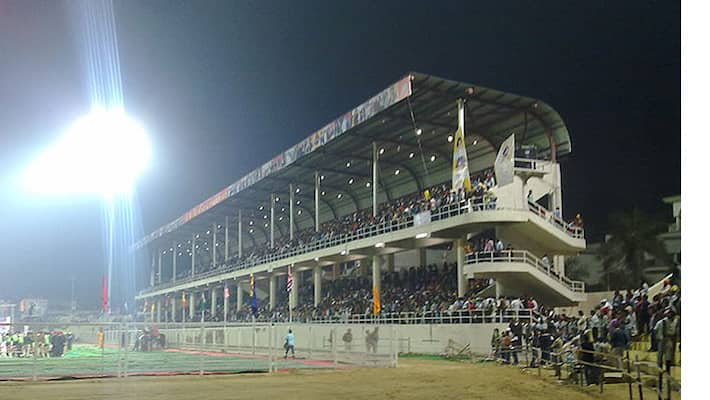 Thirty persons suffered minor injuries when a portion of a makeshift spectator gallery collapsed during the first-ever national-level kabaddi tournament at Panambur beach here, police said.
The mishap occurred last night when the ninth match was going on under floodlights after the tournament was -inaugurated by state Sports Minister Abhayachandra Jain.
Nearly 3,000 spectators were present at the beach to witness the tournament, police said. The injured had been hospitalised, they said. The three-day Kabaddi tournament has been organised by the Karnataka Amateur Kabaddi Association.
Last Updated Mar 31, 2018, 6:47 PM IST