G Padmavati becomes the 50th Mayor of Bengaluru
The Regional Commissioner of the BBMP denied the right to vote to several BJP members who were late.
The argument over this point degenerated into name calling, tearing of books and the shouting of slogans.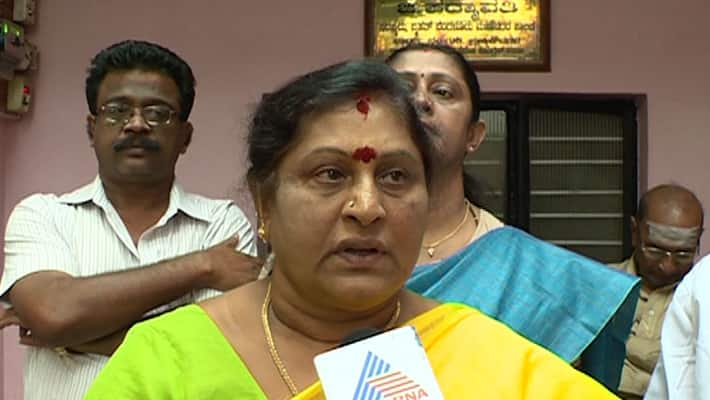 Bengaluru's Municipal Corporation Mayor's seat has once again gone to the Congress. After plenty of confusion and several rounds of discussions between the Congress and the JD(S) to select the candidates for Mayor and Deputy Mayor positions, G Padmavati was selected as the first citizen of Bengaluru. She won by 142 votes. 
Padmavati is an old hand in city politics, having won the Corporator elections four times - twice with the JD(S) and twice with the Congress. V Anand, a JD(S) Corporator was selected as Deputy Mayor.
The Regional Commissioner of the BBMP denied the right to vote to two members – MP Rajeev Chandrashekhar and PC Mohan, as they were late to the elections. As per section 72 and 73 of the Council Act, late comers are not entitled to vote. 
Several BJP members urged the regional commissioner to allow them to vote. But Jayanti, the Regional Commissioner, strongly refused. Consequently, a heated argument took place between the BJP and the Congress, which eventually degenerated into accusations over the Cauvery dispute also.
Two other BJP members - Ramachandra Gowda and V Somanna - also boycotted the election, ripping apart the guidelines book, shouting slogans and leaving without voting. 
Once a member enters into the Council Hall, they are not supposed to exit till the election process ends.
Last Updated Mar 31, 2018, 6:34 PM IST