Former cop Anupama Shenoy takes her case to Sonia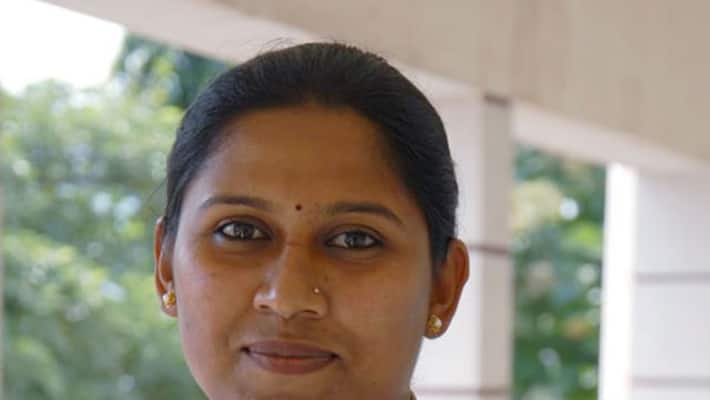 The former Ballari Anupama Shenoy's resignation saga is fast turning into a farce. Shenoy bosses refused to accept her resignation handwritten on a plain piece of A4-sized paper in which she named politicians and the liquor lobby she tried to take on.
She was asked to submit a terser version. Her two line-resignation letter now plainly reads  "I'm unable to continue my duties in the department due to some personal reasons. Hence I am submitting this letter of resignation."
The embattled Shenoy who is now camping in Delhi, is likely to meet Congress president Sonia Gandhi to apprise her of the 'trauma' inflicted on her by congress ministers in Karnataka. Rumours have it that actor-turned-politician Ramya was instrumental in setting up the meeting. Ramya, who is eager to project herself as a clean, pugnacious and people-friendly face of Congress in the state, had been supportive of the policewoman on social media.  
Click here for more on Anupama Shenoy saga
Earlier, Chethan Singh Rathore, the Ballari superintendent of police had rejected the Version 1.0 of Shenoy's resignation since she made references to a Minister and many police officers. She was instructed to say that she was quitting her job due to personal reasons.
Image of Anupama's first resignation letter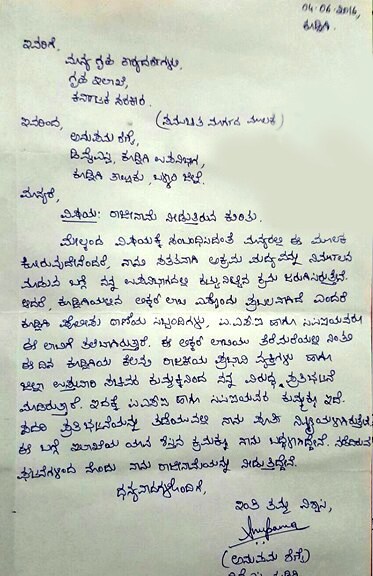 The home minister, Dr G Parameshwar, said that he has only one resignation letter from Anupama with him in which she said she was resigning on account of personal reasons.
Read more on Anupama Shenoy resignation by Columnist T S Sudhir 
Shenoy who hadn't covered herself in glory by putting out intemperate Facebook posts seems to have promptly leaked the first draft of her resignation letter to the media.
Now Anupama Shenoy is planning to meet the governor Vaju Bhai Vala and she is likely to give a written complaint against the  Ballari administration.
Last Updated Mar 31, 2018, 6:54 PM IST