Markandey Katju to tell SC why its verdict in Soumya murder is wrong
Justice Katju will appear before the Supreme Court bench comprising of Justice Ranjan Gogoi and U U Lalit.
The appearance is in connection with a statement he made against the Supreme Court verdict in the Soumya rape and murder case.
Justice Katju had criticised the verdict pointing out some "fundamental flaws'.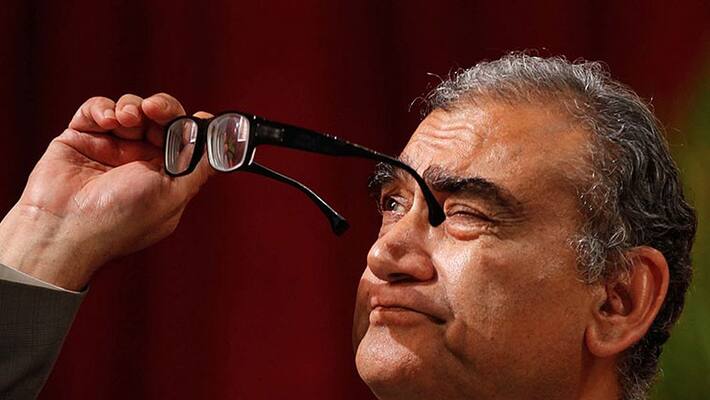 For the first time in the history of Indian judiciary, a former Supreme Court Judge will appear before the Apex Court on Friday to clarify a statement against the apex court verdict in a murder case. Justice Markandey Katju, who was summoned by the SC after he stated in a Facebook post that the court's recent verdict reducing the death sentence of the accused in the a sensational Soumya rape and murder case, will appear before the court on Friday.  
The appearance of Justice Katju is considered rather unconventional as Article 124 (7) of the Constitution specifically mandates that no person who was a judge of the Supreme Court shall plead or act in any court or before any authority within the territory of India. But the court sent notice to Katju after after he pointed out some "fundamental flaws" in the verdict that reduced the death sentence awarded to Govindachamy, the sole convict in the Soumya murder case.
The bench comprising Justice Ranjan Gogoi and U U Lalit summoned Justice Katju to clarify his criticism and participate in a debate on 11 November. 
Also Read: Soumya murder: SC summons Markandey Katju for criticising judgement
 Giving the accused the benefit of doubt, the Apex Court bench had acquitted Govindaswamy of murder charges while upholding the conviction and sentence under Section 376 IPC for rape and other offences. In his post, Justice had said the verdict of the Supreme Court on 15 September was regrettable and needed to be reviewed in open court.
The gruesome rape of Soumya, a commuter of  Ernakulam-Shoranur Passenger train on February 1, 2011, had shocked the society due to the brutality of the crime. The girl succumbed to her injuries at the Government Medical College in Thrissur on 6 February.
Also Read: Soumya murder: SC verdict grievously erred, says Katju
 
After 48 hours police detained Govindachamy, a habitual offender in connection with the incident. Though the Thrissur Fast Track Court and the Kerala High Court had upheld the death sentence to the accused, the verdict was quashed by the Supreme Court after the prosecution failed to prove that the girl was pushed off from the train by Govindachamy.
 
Last Updated Mar 31, 2018, 6:55 PM IST