Forget Salman Khan, Karnataka has seen a Blackbuck genocide
Karnataka used to have a rare blackbuck population near Kolar.
However, over the past decades, their numbers have collapsed.
Attacks from stray dogs and poachers are being ignored by the state.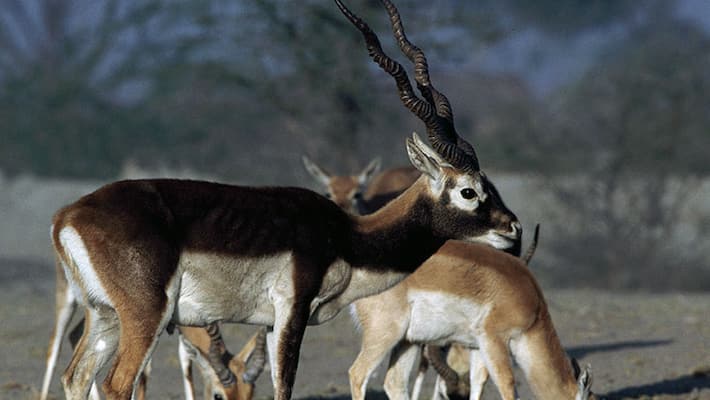 The famous blackbuck killing case involving actor Salman Khan became national headlines. However, in Karnataka, which also has a sizeable population of the bucks in a few districts, is near extinct due to official negligence. 

The wildlife reserve near the Kolar Gold Fields, which housed about 2000 black bucks in 6,000 acres of land, has now come down to just 300. Activists allege that this is due to poaching and also due to stray dog attacks.

Murali, a wildlife activist from KGF, said that the black bucks were unique to Karnataka as these animals are usually mostly found in Rajasthan, Gujarat and Madhya Pradesh. 

Finding them in Karnataka, that too about 90kms from Bengaluru, is very interesting. Sadly, the State government has turned a blind eye to several requests to safeguard these animals.

"The animals, which come under schedule 1 of the Wildlife Protection Act, were present in huge numbers. They usually move in herds. Each herd used to consist of a dozen or two animals. But apathy from forest officials in fencing and removing stray dogs from the site has resulted in a drastic reduction. Two decades ago, the numbers were anywhere between 2,000 and 3,000, but now it is only 300. The animals are also being poached," said Murali.
The activists say the animals, which are grazers, are an easy target as they get tired after running about 500 meters and it is at that time they are poached or attacked by stray dogs. 

"Despite several complaints to deputy conservator of forests here, nothing has happened," he said.
Deputy Commissioner of Kolar, Trilok Chandra visited the black buck site and is now contemplating turning the 6,000 acres into a black buck sanctuary.
"The paper notification was issued for NGO's to take an interest in fencing the area. At the same time, a proposal will be sent to the government to declare the land as a blackbuck sanctuary," said Chandra. 
Last Updated Mar 31, 2018, 6:47 PM IST