Don't make us stand for anthem before each film: foreign filmmaker pleads
Except for the national anthem, everything (at the festival) is good: Haile Gerima, Ethiopian filmmaker.
'Gather all of us once in a day and play the national anthem and let us free.'
Watch full interview with Haile Gerima.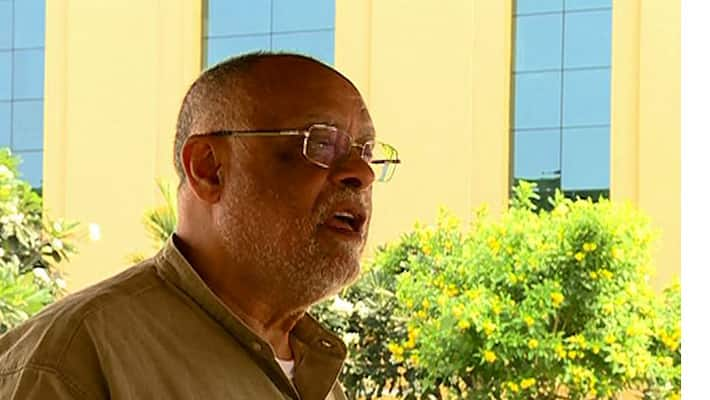 The controversy over the national anthem at cinema halls is raging on. The Supreme Court has directed that all film goers, including the foreigners, should stand up in respect while the anthem played.  
But this compulsory exercise has resulted in an adverse effect, with many people questioning the order by sitting glued to the seats in protest. But the foreign guests at the International Film Festival of Kerala (IFFK) have no option but to stand for the anthem whenever it is played. Because, if they didn't, it would be perceived as a bigger crime and disrespect to the host country. 
In a conversation with Asianet News, Haile Gerima, famous Ethiopian filmmaker, confessed that he was not comfortable with standing for the anthem every time it played.
There are at least five screenings at one venue at the IFFK. "Except the national anthem, everything (at the festival) is good. I can't stand for every movie. I think the festival organisers should call all festival people, gather us for breakfast, do one-time national anthem and let us free," Gerima said. But to make the guests stand for every movie is undesirable. Even though it is not at all comfortable, the guests stand out of respect, said the independent filmmaker and writer.
 Just a few days after the Supreme Court issued an interim verdict recently making it mandatory for cinemas to play the national anthem before all shows, the apex court directed that the IFFK organisers should play the anthem before every show. 
Watch the full interview with Haile Gerima
Last Updated Mar 31, 2018, 6:36 PM IST