For third day, ATMs run out of cash in TN
Select ATMs were functional on Saturday in Tamil Nadu
Public were frustrated as they could not withdraw money despite standing for long hours in queue
Petroleum dealers association to accept old and new Rs 500 and Rs 1,000 notes till Nov 14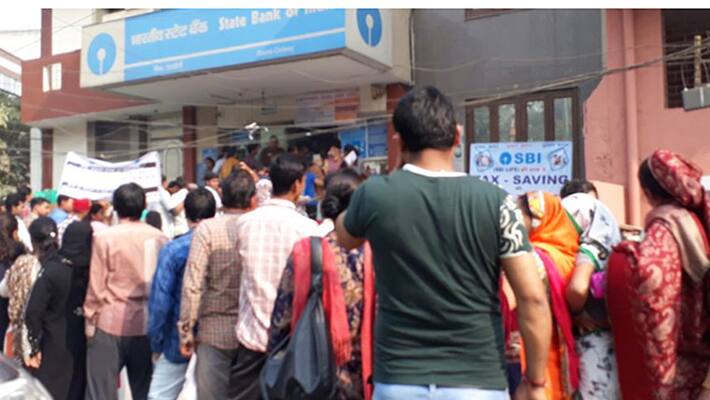 Only select ATMs were functional on Saturday in Tamil Nadu, leading to long queues and frustration among the people while banks continued to witness huge demand for cash.
At many places, public were frustrated and disappointed that they could not even withdraw the Rs 2,000 cash allowed despite standing for long hours in front of ATMs.
Following government's announcement that banks would operate on Sunday too, the number of people thronging the branches of banks was higher than the past two days in view of the week-end.
Meanwhile, petroleum dealers association here said it would accept exchange of old and new Rs 500 and Rs 1,000 denominations till November 14 as government has extended the exemptions of certain transactions.
The government last night extended use of defunct 500 and 1,000 notes for paying household utility bills, fuel, taxes, fees and purchases from co-operative stores till November 14.
Last Updated Mar 31, 2018, 6:56 PM IST