Five year old swim across Kerala's longest river
Nivedita swam across Periyar, the longest river in Kerala.
Nivedita swam half a kilometer.
The little girl took 25 minutes to complete her swimming.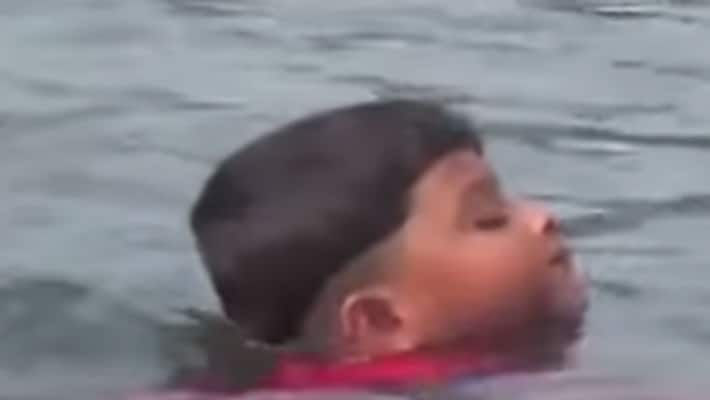 Nivedita is all of five years, but she is clearly ahead of the curve. The tiny tot on Tuesday swam across the mighty Periyar river like an expert swimmer. 
A UKG student of Manjummal Guardian Angel School, Nivedita completed half a kilometre in 25 minutes. 
Nivedita began her swimming from Adavaithashrama ghat where the river is widest and swam till Shivaratri Manapuram, where she received a warm welcome from her classmates and teachers who were waiting with bated breath. 
Saji Valafseril, under whom Nivedita is taking swimming lessons said over the past few years, the river has been witnessing an increase in the number of drowning deaths and the little girl's act is a message to convey that if one is familiar with swimming, then one need not be afraid of water.  
Nivedita's parents Sucheendran and Jisha realised their daughter's love for swimming when they used to take their elder daughter Devanandana for swimming classes. Soon they enrolled Nivedita also for the coaching, and since September the little girl is taking training under Saji Valafseril.
Last Updated Mar 31, 2018, 6:42 PM IST