PT Chacko of the Congress was the first casualty of scandalous controversy in Kerala politics.
The unceremonious exit of senior NCP leader AK Saseendran from Pinarayi Vijayan Ministry following a sleaze phone call leak has rattled the Left Democratic Front (LDF) government. But Saseendran, the five-time MLA of the NCP, is not the first to face the music in sex scandals in Kerala.
1964: PT Chacko  
PT Chacko
Tall Congress leader and Home Minister in R Shankar ministry had to quit after a scandal broke out surrounding an 'unknown' woman he was travelling with in his car. It was alleged that Chacko was on a vacation with a woman party worker. The opposition as well as a section in his party took it as an opportunity to destroy him politically.
Chacko was forced to resign on 20 February 1964 and soon left active politics. He died heartbroken on 1st August 1964.  A section of party workers felt that he was a victim of political witch-hunt, left Indian National Congress and formed Kerala Congress.
2000: Neelalohitadas Nadar
A Neelalohitadas Nadar, Janata Dal leader and Forest Minister in the EK Nayanar ministry had to resign after a complaint of attempted sexual abuse by a senior IAS officer. Nadar resigned from the ministry in February 2000.
2005: PK Kunjalikkutty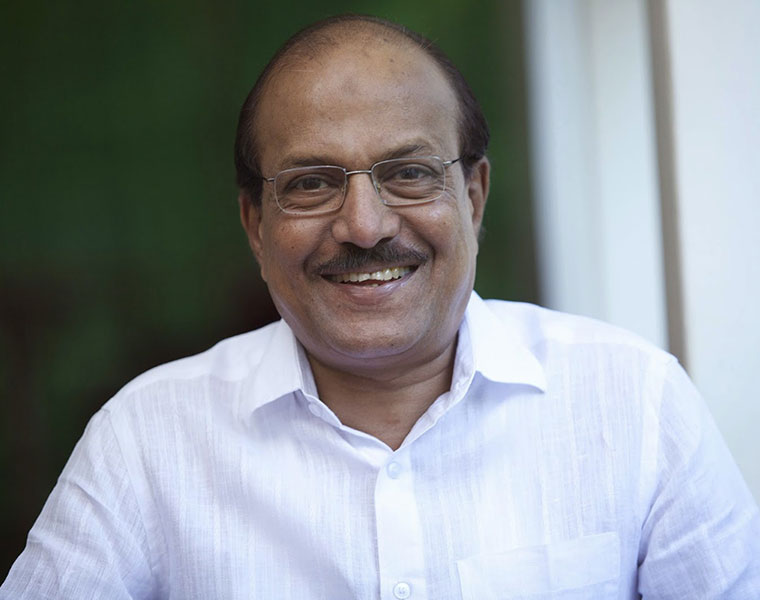 PK Kunjalikkutty
Muslim League Leader PK Kunjalikkutty resigned from the UDF ministry following strong agitations after he was allegedly involved in the infamous ice-cream parlour Sex racket case. He was named in the 1997 sex scandal involving a sex racket run from an ice-cream parlour in Kozhikode. The scamsters allegedly trapped many girls, including minors and the highly influential people allegedly tried to cover up evidences.
2006: PJ Joseph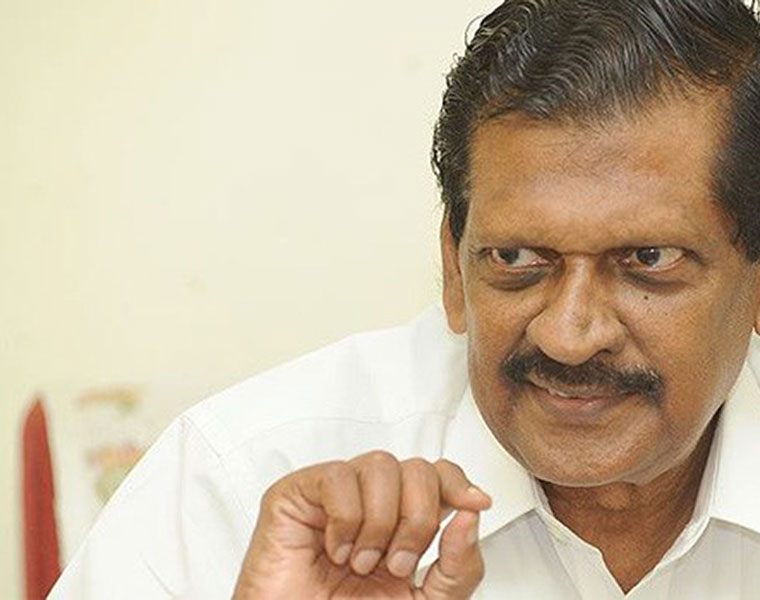 PJ Joseph
Kerala Congress (J) leader PJ Joseph was forced to resign from VS Achuthanandan ministry after a former TV news reader accused him of misbehaviour on bord a flight. Joseph allegedly tried to touch the woman from behind in a Chennai-Kochi flight. The woman shifted her seat after the misbehaviour continued and filed a complaint against the politician who was the PWD minister in the LDF ministry. The police found substance in the complaint, leading to his resignation in September 2006, within 100 days after he assumed office.
2013: KB Ganesh Kumar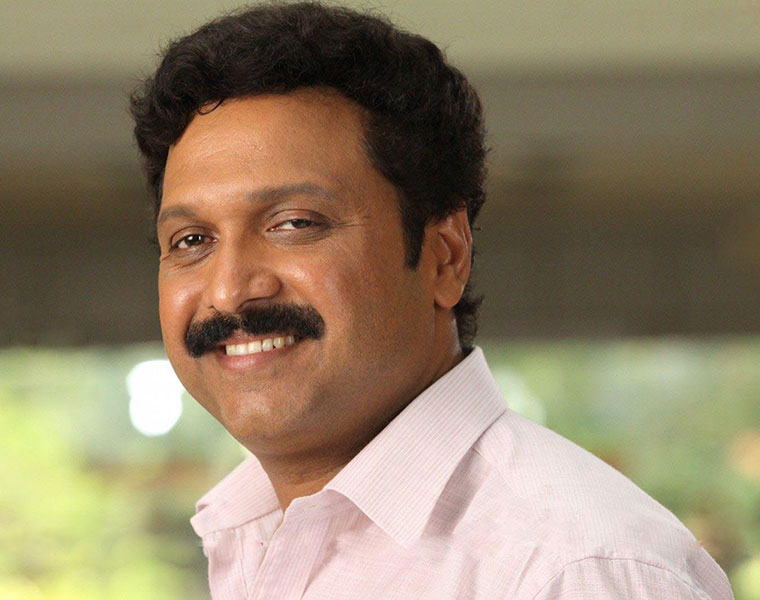 K B Ganseh Kumar
Kerala Congress (B) leader KB Ganesh Kumar resigned from Oommen Chandy Ministry following allegations of domestic violence by wife. His former wife Yamini Thankachi filed police complaint alleging physical abuse and torture for 14 years. She had also raised the allegations in a press conference. Earlier, Ganesh Kumar had filed a divorce petition alleging that his wife beat him up. After the scandal caused embarrassment for the ruling coalition, he was made to resign in April 2013.