Veteran Congress leader SM Krishna quit party after 46 years
He has kept everyone waiting by not announcing his next steps
But he has also clarified that he has only quit the party and is not retiring from politics
Here are the five options SM Krishna might be contemplating upon
The word 'retire' doesn't exist in my dictionary, said Krishna in his first media address after quitting the Congress party. Currently, the 84-year-old Krishna is in his hometown Maddur and offers from many sources are flooding his doorstep.
However, the veteran leader who has confirmed that he was not retiring from politics has not responded to any of the offers. So, here are the likely options Krishna is thinking about.
1)    Yeddyurappa meets BJP leaders in the Centre to get SM Krishna on board: But will he join BJP?
BJP President of Karnataka, BS Yeddyurappa is also in a hurry to prove himself to the national BJP leaders as he was taken to task by the national leaders of BJP regarding the Hinda and Brigade fight.
Also Read:This is why Yeddyurappa, Eshwarappa will never come together
Thus it is the best way he can prove his position again by getting a person like SM Krishna into the party, who has a good reputation in the state as well as the backing of Vokkaliga supporters.
Thus BJP has Eshwarappa to woo Kuruba voters, Yeddyurappa for Lingayats and if Krishna joins they will also have a leader to woo Vokkaliga voters. This is purely a caste equation, and BJP has been winning elections in the name of caste and religion.
The question here is will SM Krishna join the BJP, a propagator of the saffron ideology after opposing it for 46 years?
Also Read: Ban the politicians who jump parties!
V Somanna was a loyal Congress leader but left the party after more than 20 years, he joined BJP, which offered him a seat in his own Constituency. In the recent days, V Srinivas Prasad, who was with Congress for nearly 30 years also joined the BJP recently, as he was asked to step down from his ministry. Considering the trend, it might not be a complete shocker, if Krishna accepts BJP's offer to join the party. But still the question remains, in what capacity will he serve the party?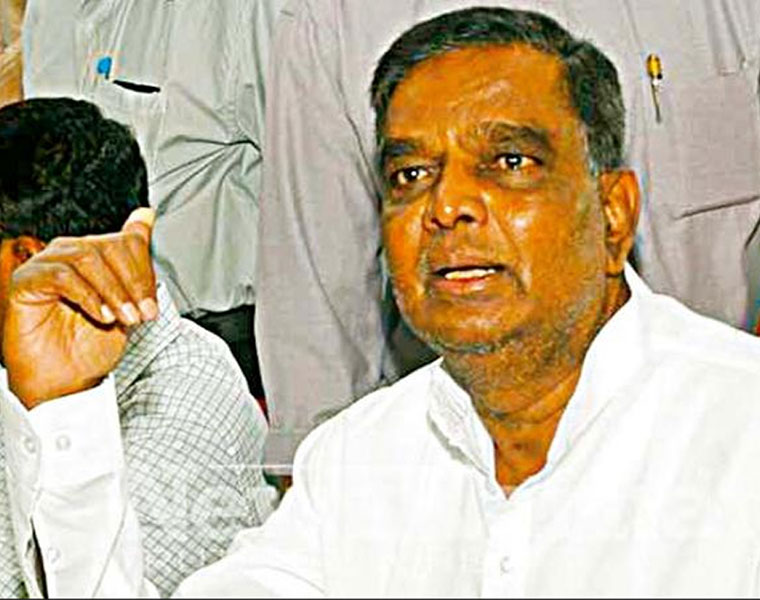 2)    JD(S) leader ready to give up his seat if Krishna is ready to contest from JD(S): Will he accept the offer?
Janata Dal (Secular) leaders CS Puttaraju, Mandya MP, DC Thammanna, Maddur MLA, and others met SM Krishna in Maddur. MLA Thammanna even said that he was ready to give up his Maddur seat for the veteran leader if he is ready to contest on JD(S) ticket.
But as JD(S) is the regional party and has lost its footing in the last ten years in Karnataka, it does not look like that best option to consider. Moreover, former PM HD Deve Gowda and former CM HD Kumaraswamy are the decision-makers in the party. Thus, even if Krishna is invited to the party, will he be given an important post, which will make his quitting Congress worthwhile, is the question.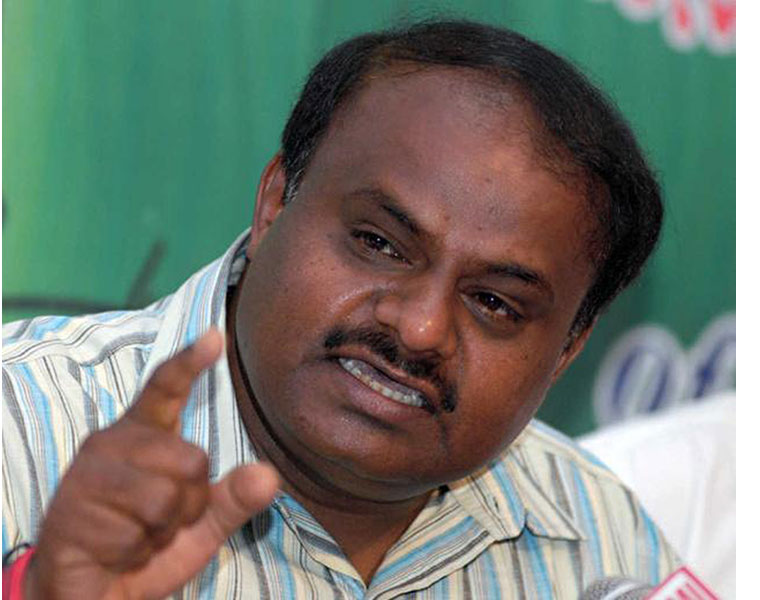 3)    Supporters resign from Congress: Will he start a new regional party?
As soon as Krishna decided not to renew his membership with Congress, many leaders in the party expressed shock and said they were ready to follow him. Following the confirmation of his quitting, In Mysuru, supporters of Krishna announced that they will follow Krishna and would resign from the Congress.
Accordingly, D Made Gowda, former MLC, and Vikranth P Deve Gowda, Secretary of Mysuru City Congress Committee, have decided to quit the party. It is rare that supporters follow their leaders without any chance of getting into something big.
Thus it is the third option that Krishna might consider forming a new regional party, and many leaders from Congress might be interested in joining him. Veteran Congress leader Janardhan Poojary, CK Jaffer Sharif and Prakash Hukkeri too have expressed disappointment over the working of the current chief minister Siddaramaiah.
Also Read: After SM Krishna, more shocks in store for Karnataka Congress?
4)    Will he be the 14th President of the Republic of India?
When asked during the media address that if Krishna was interested in the vice president's post which will be vacant in August, he had said that "I am not out of my mind." Is it because he is eyeing on a post higher than this? Krishna who has served as the union minister in the Cabinet of Indira Gandhi and Rajiv Gandhi is very much interested in the national politics.
Sources have said that BJP is willing to refer him to the post of President of India. Among all other options, this looks like the best as he has already served as a union minister, chief minister and governor.
Also Read: Eight developments which led to SM Krishna's resignation
5)    Will Krishna join his old friends and form a third front?
In the latest development, Akhilesh Yadav's estranged uncle Shivpal announced that he would form a new party after the March 11 verdict. Mulayam Singh Yadav, the founder of the Samajwadi Party, is at war with his son Akhilesh, who is running the show in Uttar Pradesh. Will the power centre in the hands of Akhilesh, Mulayam might be the man behind Shivpal's announcement of floating a new party. Lalu Prasad Yadav of Bihar is ever ready for a third front. Thus though this looks like a far-fetched idea, the possibility of Krishna playing an important role in forming the third front cannot be ruled out completely.
Also Read: Mulayam becomes poster boy, Akhilesh rides the Cycle in style