Fireworks industry facing crisis post temple tragedy: Dealers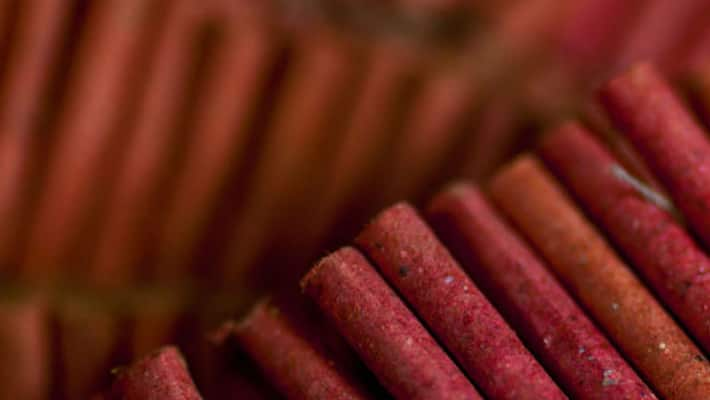 Fireworks contractors and dealers on April 23 alleged that the two lakh-member industry was facing an unprecedented crisis due to frequent police raids and legal action taken against them in the wake of the Puttingal temple tragedy which claimed 108 lives earlier this month.
Even the authorised fireworks licensees and dealers, who have the legal right to store and deliver the prescribed quantities of raw materials to manufacture fireworks, were not being spared by police, they said.
"After the temple tragedy, even the fireworks manufacturers and dealers, who possess authorised licences and pay sales tax regularly, are being penalised," said Kerala Fire Works Licensees and Dealers Labour Union state general secretary Naushad Kaipadi at a press meet.
"Frequent police raids and legal actions have affected our business largely," he said.
Quoting the 1996 order of the Deputy Chief Controller of Explosives, Kaipadi said as many as 23 chemicals including aluminium powder, aluminium nitrate, dry calcium, sodium nitrate, copper sulphate and so on, which are used as ingredients in the manufacturing of fireworks, are not explosives by itself.
"So, its possession, storage, use and transport do not violate the provision of Explosives Rules 1983. But, what is happening in the state now is that even the licensees and authorised dealers who store and deliver these ingredients under the permissible level are penalised," he said.
The latest developments had created a crisis-like situation in the fireworks manufacturing industry, in which two lakh unskilled workers besides licensees and dealers are employed. However, the union leader said potassium chlorate, which was allegedly used in the Puttingal fireworks display, was not permitted in the manufacturing of fireworks.
"If it was used in the fireworks display at the festival, it should be inquired. It was wrong," he said.
Police launched intensive raids across the state to seize fireworks and its ingredients, illegally stored, soon after the Puttingal temple disaster that occurred in the early hours on April 10. The mishap occurred as sparks from fireworks fell on the storeroom 'Kambapura' and the crackers, stored there, exploded. The blaze spread quickly trapping devotees within the complex and claiming 108 lives.
Last Updated Mar 31, 2018, 7:07 PM IST