Salem passengers have miraculous escape after bus ignites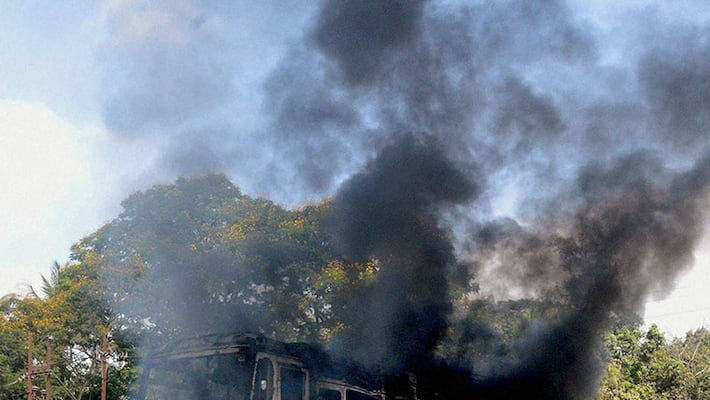 The passengers of the private air-conditioned bus exited the vehicle through the emergency exit and the windows as soon as the vehicle caught fire in the wee hours of Sunday.
A 21-year old motorist was injured in the mishap which occurred when the bus was proceeding to Coimbatore from Chennai. The bus collided with the two-wheeler ridden by the 21-year-old. He has been admitted to a government hospital with fractures in both legs.
Under the impact of the collision, the petrol tank of the motorcycle caught fire and exploded and the blaze spread to the bus, police said.
Bus crew immediately opened all exits, including the emergency doors, enabling the passengers to escape unhurt before the bus was gutted.
However, the belongings of the passengers were gutted in the fire, which was put out by Fire and Rescue service personnel who rushed to the spot.
Police said the driver of the bus has been arrested for IPC offences rash driving and endangering human life.
Last Updated Mar 31, 2018, 6:51 PM IST