Activists outrage after Bengaluru shuts 'unfeasible' FIR centres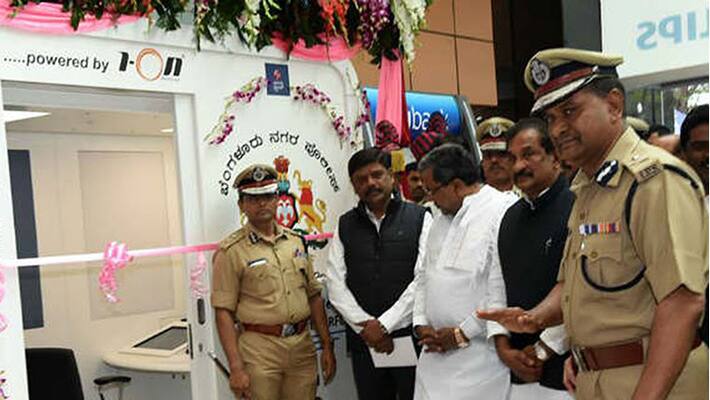 First Information Report (FIR) centres operated under a simple principle - A person who wished to file a complaint could do so electronically, with the assistance of an officer in the booth and via video conferencing.
The complainant would get an electronic receipt of the complaint and also the FIR, which would be verified by a court and refer them to the jurisdictional police for further investigations.
Two years ago, When CM Siddaramaiah inaugurated the FIR centre at Mantri Mall, he promised that such FIR centre services would be extended to other parts of Bengaluru, depending on the response.Whatever the response may have been, the centres have now been shut, drawing the loud protests of activists who allege that the centres were perfect for reducing the routine harassment they faced in police stations.
"I went to file a complaint on police harassment at Madiwala Police Station but it took eight hours to get a complaint registered. Officials harass us by delaying applications. For people like me, these centres served the purpose, but the police department has suddenly closed them and put us at the inconvenience," T Narsimhamurthy, a Human Rights Activist, charged.
On April 13, the activist had raised this issue with the home minister of Karnataka. The reply to the query stated that a private company named CISCO Systems India Private Limited used to run the FIR centre and now that the contract ended, the police department had to close the FIR centres.
Umapathy, Senior Advocate, High Court of Karnataka lashed at the home department's decision to shut such public service centres, saying "Lakhs of money was spent on these centres and now when there is a need for such centres, they have shut it down. A group of citizens and activists have also drafted a letter to the home minister and city Commissioner of Police to re-open such centres. If the department calls this country a democracy, they should at least have the courtesy to establish such centres."
Nevina Kamat, an animal rights activist who has been struggling to file an FIR in a hit and run case for over two months, said, "A vehicle owner knocked down a dog wilfully and when I went to file a complaint at Girinagar station. The sub-inspector refuses to register the case. If the FIR centre was open, I could have quickly filed my complaint there."
"The FIR centres would also help weed out problems like refusal to file charges, delay and corruption. It would be of great help, especially to vulnerable sections of society like senior citizens, women and others who fear to approach the police with their grievances," she added.
FIR centres not feasible, said Commissioner of Police.
"There was no feasibility. Not many cases were being registered. If people have any issues, they can approach the top department officials and raise their concerns," said NS Meghrik, Bengaluru police commissioner.
Last Updated Mar 31, 2018, 6:55 PM IST