Film those who urinate in public, Bengaluru Mayor suggests
Public urination has been damaging Bengaluru's reputation.
The City Mayor feels public shaming of men will curb the menace.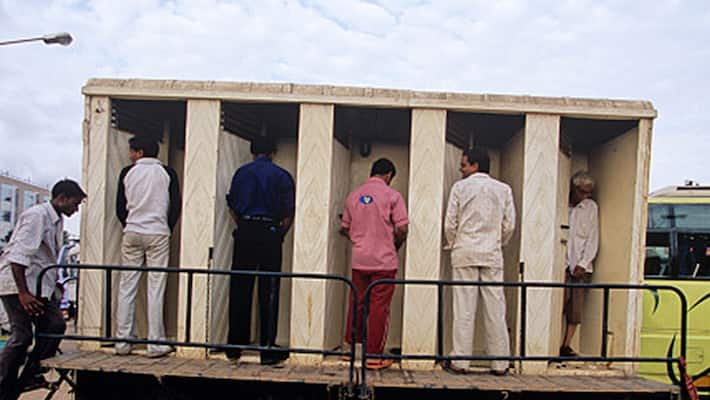 The next time you think of urinating in public, think twice as you could be filmed and your image could be uploaded on the BBMP website. 

Mayor G Padmavathi, who has done the rounds in the city, has suggested this move as public urination is bringing a damaging the city's image. She said the idea would also be floated at the monthly council meeting. 
This decision of Mayor appears to be a reaction to the KR Market clean drive program, in which she took part. The market area and surroundings are extremely badly maintained. She instructed BBMP engineers to pay special focus to markets.
"I had a meeting with district in-charge minister and officials of BBMP were also present. In the interest of the BBMP and Bengaluru City, we will bounce the idea in the BBMP monthly council meeting of deputing marshals to film men who urinate in public and impose a penalty," she said.
Supporting the idea, Katte Sathyanarayana, former Mayor and Basavangudi Corporator from the BJP, added that apart from filming and imposing a penalty, the BBMP should also install mobile toilets in a few places.
"The Mayor's  idea of deputing marshals where the public urinates will curb the nuisance. If this idea gets an approval stamp, then NR Road should be the first place to depute marshals as public here needs to be disciplined," he said.
Last Updated Mar 31, 2018, 6:41 PM IST