Film shoots, a money spinner for debt-ridden KSRTC
KSRTC buses are in demand among film crew
Corporation rents out buses at ₹ 20, 000 per day
Anavandi was featured in several super hits like 'Ordinary'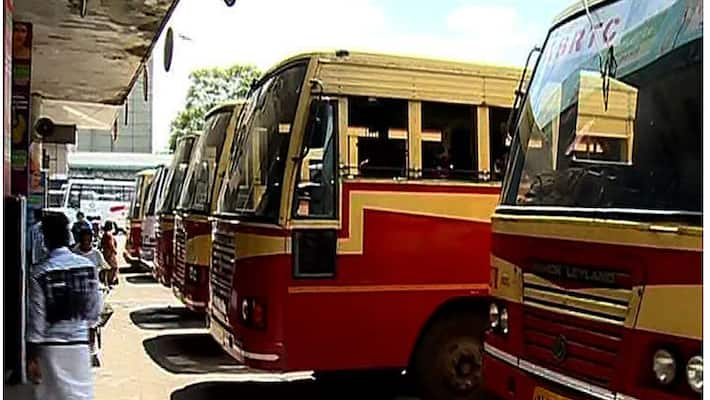 The red and yellow painted buses of Kerala Kerala State Road Transport Corporation (KSRTC) is not a favourite choice of passengers but this not so appealing look is turning out to be a money-spinner for the company which is submerged in massive debt. The 'not so attractive' buses in Ernakulam depot is bringing some relief to the debt-ridden Corporation as filmmakers are now hiring them to take cine lovers down the memory lane. 
 
Several films find it an easy trick to evoke nostalgia in the minds of movie enthusiasts. In 2015, four buses were hired by the film crew while last year two buses were hired by cinema unit. "Now, KSRTC buses are in demand among film crew, and there is high demand for old-fashioned buses. But we don't have such buses now," Ernakulam depot general inspector T Shibu said. 
 
It was after the success of 'Ordinary', a film that tells the story of a KSRTC driver and conductor and its passengers, that the bus gained much popularity. Film fraternity started associating 'anavandi' to the culture of Keralites and in 'Jacobinte Swargarajyam' hero states that one has to travel in KSRTC bus to qualify as Malayalee. Though the public is not so interested to travel in the slow moving and dull red and yellow painted bus, KSRTC has more admirers on the silver screen. 
 
Corporation rents out its buses to private parties at ₹ 8, 000 for 100 km. One can use the bus for five hours at this rate. Besides, the party should also pay service tax at 15% for 40% of the rent amount. For 150 km one will have to pay ₹ 10, 000 and can use the bus for six hours. For 200 km, the charge is ₹ 12, 000 and can ply the bus for eight hours. 
 
However, for film shooting, the bus is often hired on a daily basis, and Corporation will rent out the bus for ₹ 20, 000 plus service tax. This includes diesel price, and company will also provide the service of a driver. 
 
"Film lovers, especially those who have travelled in KSRTC buses, feel nostalgic to view 'anavandi' on the screen. It also raises some amount of curiosity. Though we prefer small sized buses they are very rare to find," production controller Harris Desom said. 
 
Last Updated Mar 31, 2018, 6:38 PM IST