Bengaluru fill up the tanks: No diesel, petrol stock only till Friday
The first day of the two-day strike of Petroleum Dealers in the state has not inconvenienced people
No diesel stock, but petrol sufficient till Friday morning, say petrol bunk representatives
There will be fresh stock on November 5, hope bunk owners
Everything depends on the decision of the Petroleum Dealers Federation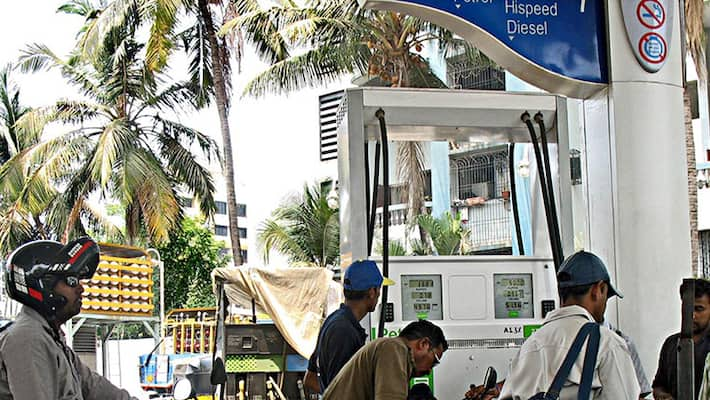 The first day of the two-day strike of Petroleum Dealers in the state has not inconvenienced people so far. But some of the petrol bunk representatives in Bengaluru have expressed concerns that they will be out of stock by Friday evening.
Speaking to Asianet Newsable, Muniswamy, Managar of Balaji & Co on the Palace Road said that the diesel is over and they have some storage of petrol which might serve people till tomorrow morning.
Venkatesh from DM and Sons petrol bunk on the Old Airport Road is hopeful that this strike will not inconvenience people. He said, "We have enough stock to serve people till Thursday. As this strike will end on Friday, we will get a fresh supply of petrol and diesel. So there is no question of sending people back empty-handed," he said.
Whereas one of the representatives at the bunk said that "The stock of petrol might be sufficient if there is not a rush of vehicles. But if people rush in the morning to the bunk, fearing that the stock might get over, we might have a shortage."
One of the representatives at Vikhyat Filling Station in Mahadevapura did not want to be named but said that they do not have diesel stock as of now. But we had stocked a good quantity of petrol, which they can use up to tomorrow morning.
The representative was hopeful that the strike would not continue and they will get fresh stocks soon. So, ultimately there is no reason to panic but just make sure you have petrol for the next two days.
The All India Petroleum Dealers Association is staging their stir in a phased manner. The dealers are staging protest against not fulfilling their demands including increase in their commission.
In the first phase, the dealers had observed a symbolic stir on October 19, and October 26 by stopping work at all bunks from 7 pm to 7.15 pm.
In the second phase, currently the dealers are not purchasing any petroleum products from government-owned companies on November 3 and 4. This has affected the petrol bunks as they are forced to use their stock of petrol as there will be no supply to them on these two days. 
Last Updated Mar 31, 2018, 6:35 PM IST