Famine-hit Karnataka seeks ₹3760 crore from Centre
The Cabinet estimated that the severe drought would cost ₹12,145 crore.
As per NDRF criteria, central assistance of ₹3,760.29 crore has been sought.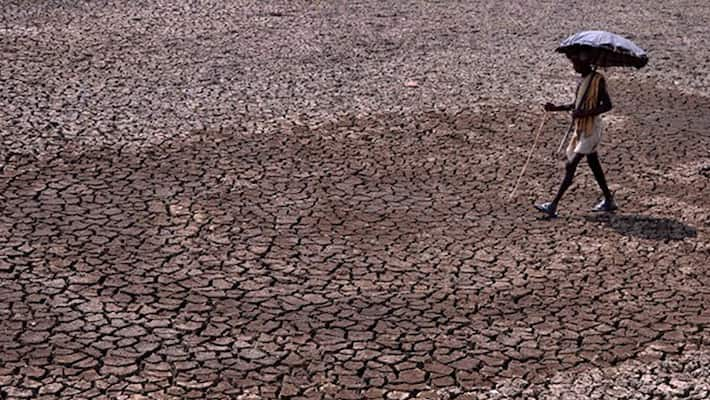 The state cabinet, which met on Wednesday under the leadership of Chief Minister Siddaramaiah, had detailed a discussion about the prevailing famine condition in Karnataka and the overall damages caused due to it.
The Cabinet estimated that losses arising out of the severe drought the state is facing would amount to ₹12,145 crore and sought Central Assistance of ₹3,760 crore to carryout relief operations in the state.
It was also decided that the Agriculture and Revenue ministers of Karnataka would go to New Delhi and personally submit a proposal seeking central assistance. The CM is said to have also instructed Revenue Department officials not to create problems as people and livestock are in distress, till central assistance is obtained to carryout relief operation in the state.
Soon after the meeting, TB Jayachandra, Law and Parliamentary Affairs minister of Karnataka, spoke to the media.
"Monsoon had failed in most regions of the state that created a loss of ₹12,145 crore to the government. As per NDRF criteria, central assistance of ₹3,760.29 crore has been sought as Karnataka is reeling under severe drought, while Bidar, Kalburgi, Yadgiri districts have incurred a loss of ₹2,485 crore due to floods and heavy rains. In the given scenario, a total of ₹4,000 crore would be sought, inclusive of central assistance of ₹386.44 crore," he said.
The minister revealed that "110 taluks across Karnataka have been declared as 'drought-hit regions' as monsoon failed. The state cabinet had already approved the ₹201 crore relief operations undertaken by the Revenue Department. Central government would be requisitioned to provide financial assistance to take up works related to establishment of Fodder banks, Drinking water projects and live-stock welfare schemes on priority basis.
Last Updated Mar 31, 2018, 6:49 PM IST