Exclusive: Jayalalithaa's hospital bill and how its being paid
There have been several media reports about the bill of former Chief Minister J Jayalalithaa's hospitalisation.
The hospital has denied it is anywhere in the range of Rs 80 crore that has been mentioned.
According to highly placed sources at Apollo Hospitals, the total bill is one-tenth that amount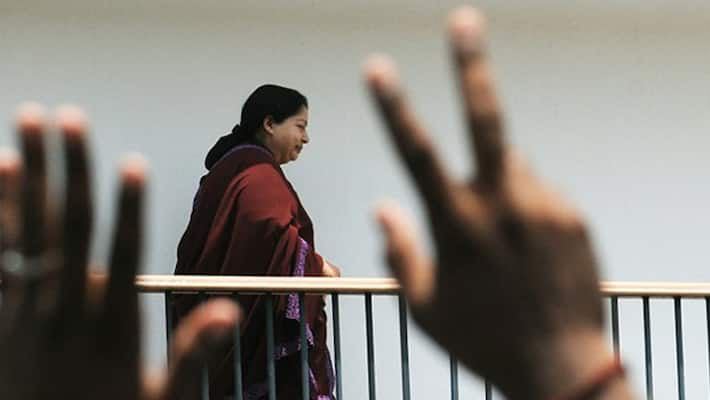 How much was spent on the treatment of former Tamil Nadu chief minister J Jayalalithaa, who was admitted to Apollo Hospitals in Chennai on 22 September and stayed there till she breathed her last on 5 December? 

The hospital has denied it is anywhere in the range of Rs 80 crore that has been mentioned in some media reports. According to highly placed sources at Apollo Hospitals, the total bill is one-tenth that amount, that is about Rs 8 crore. 
Watch: A second funeral for Jayalalithaa

Of this, roughly Rs 3 crore is towards the medical treatment and hospital ward for Jayalalithaa in the Critical Care unit and the High Dependency ward. A team of 12 to 15 doctors looked after Jayalalithaa during the 75 days she was admitted to Apollo Hospitals.

The expenditure towards Dr Richard Beale, the critical care specialist who was flown in from London several times and the physiotherapist who came from Singapore, comes to another Rs 3 crore. 
Watch: Sasikala's journey: from small-time videographer to AIADMK's power centre
Fee for the four rooms on the second floor that were being used as an office by the then finance minister O Panneerselvam, chief secretary Rama Mohana Rao and advisor Sheela Balakrishnan, comes to another Rs 2 crore. One room was allotted to VK Sasikala, Jayalalithaa's confidante on the third floor of the hospital.

The Union government is likely to foot the bill for the doctors who were sent from AIIMS to Chennai to give a second opinion and Apollo Hospitals is not including that in its final bill. 

Of this total amount, the Tamil Nadu government is footing only the Rs 2 crore bill towards the rooms. Sources at Apollo Hospitals reveal that part payment of the Rs 3 crore bill towards Dr Beale and the physiotherapist has already been done by Sasikala. She will also pay for the room that she occupied for 75 days. 
Watch: Jayalalithaa died much before Dec 5, claim conspiracy theories
The AIADMK is planning to pay the amount spent on the treatment of their late party supremo. The same was done when MG Ramachandran was admitted to the hospital in the US. 

Though initially the Tamil Nadu government footed the bill of Rs 92 lakh in 1984-85, the amount was later reimbursed by the AIADMK. MGR had then asked people to contribute liberally to the party coffers so that the bill could be settled. 

The final bills towards Jayalalithaa's hospitalisation and treatment are expected to be sent to the Tamil Nadu government and the party next week.  

Exclusive: 'Want AIADMK to reveal the WILL,' says Jayalalithaa's niece
Last Updated Mar 31, 2018, 6:35 PM IST