Ex-MLA's wife sits on dharna, accuses him of assaulting her
Kumaraswamy's wife, Savita, has accused him of physically assaulting her
Savita sat on a dharna outside his home after the incident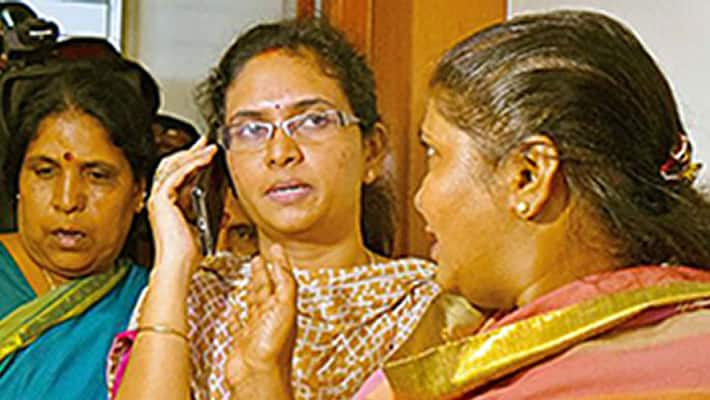 Savita, who works as an engineer with the irrigation department, sat on a dharna opposite their home in HSR layout, on Sunday night.
Savita has alleged that her husband confessed of his habit of "sleeping with other women". She has said that when she questioned him about his extramarital affairs he confessed of having slept with other women. He also added that it had become his weakness.
When Savita grilled him further on the issue, he allegedly assaulted her and threw her out of the house. After this, he locked the house and went somewhere.
In his defense, Kumaraswamy has alleged that Savita is harassing him for money and property. He said that Savita wants to grab his 30-acre coffee estate and is thus putting such heinous accusations on him.
The couple has had several mudslinging episodes in public before this too. In June, the couple had a showdown in front of Vidhana Soudha.
No case has been registered against Kumaraswamy on the basis of the Sunday incident.  
Last Updated Mar 31, 2018, 6:55 PM IST