Even Raj Thackeray opposes these Marathis!
The MES has been 'agitating' to merge Belagavi with Maharastra for decades.
Their latest protest called for the blackening of the faces of Kannada writers.
Raj Thackeray called such protests silly games, deriding the MES' techniques.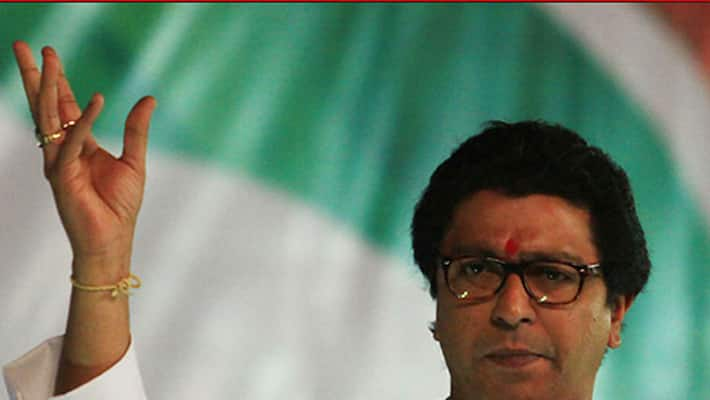 During a function in Mumbai, Raj Thackeray, self-appointed supporter of all issues related to Marathis, was asked about the MES and its various activities. However, surprisingly, the fiery speaker lashed out at the Marathi supporters, making some valid points in the bargain.
The MES, a.k.a Maharashtra Ekikaran Samiti was formed in 1948 as a representative of Marathi people in Belagavi. They hoped to ensure that Belagavi would remain in Maharastra (then Bombay State). However, in 1956 the district came to Karnataka. They have some support in Belagavi city, where they win Municipal elections, and they do win one or two seats in the Karnataka legislature.
They periodically continue their agitation, demanding that Belagavi be merged with Maharastra. In the latest of their 'protests', they chose to celebrate Kannada Rajyothsava (November 1) as a 'black day' and threatened to blacken the faces of Jnanapeeth awardees who speak about Belagavi (usually opposing any change in the status quo).
Thackeray felt such activities were pointless and called the protest a silly political game. He wondered about the relevance of such a 'black day' when the issue was already in the Supreme Court.
"I would not have tolerated such black days in my state if I was a CM of Maharashtra. I'd have taken severe action against such protesters," he added.
Commenting on the call given by MES leaders to smear black ink on Jnanapeeth awardees, Thackeray asked the crowd what would be the stand of MES leaders if Biharis and North Indians did the same to Marathi writers?
He advised MES workers to put pressure on the lawyers fighting in the courts. He also added that the MES was making false assurances and misguiding the Marathis of Karnataka for over 65 years now.
It is not often that many people, especially Kannadigas, would agree with Raj Thackeray. This is perhaps that rare moment.
Here is the video clip of his words:
Last Updated Mar 31, 2018, 6:47 PM IST