Engineers from Kerala develop e-device to keep stray dogs away
The device is developed by teaching faculties of various engineering colleges in Palakkad.
The machine is named 'Sudog'.
The high-frequency ultrasonic sound produced by the device can scare away dogs, the makers claim.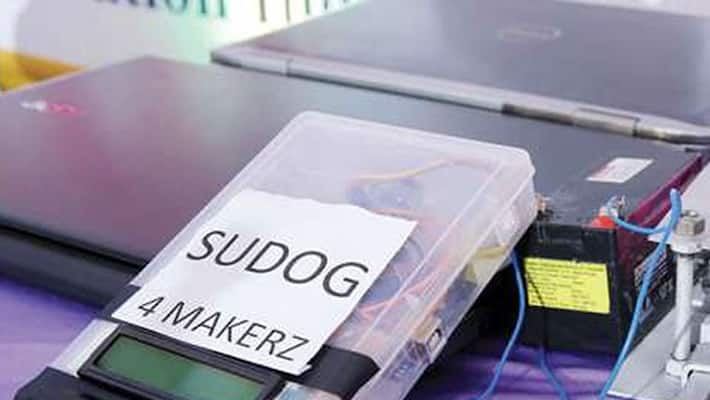 Even as the reports of stray dog attacks continue to pour from across the state, the government and the public remain clueless on the ways to control the menace. The row over  the culling of strays sparked law and order problems in many parts of the state. 

At a time when the stray dogs remain a public safety hazard,  a group of teachers from various engineering colleges in Palakkad has come up with an electronic device that could give some respite to the problem. 
 The device named Sudog can detect animals within five meters and emit ultrasonic high-frequency sound waves that can deter and scare the animal away.  

The frequency of the waves transmitted is 25kHz, which is irritating to dogs but inaudible to humans. 

Once the sensor inside the machine detects the presence of the animal, it will produce a sound of one-minute duration that can scare it away. The makers of Sudog claim that though there are many dog repellents available in the market the price of the equipment is very high. But the manufacturing cost of Sudog is between ₹ 700 and ₹ 800. 
After successful experiments with the device, the makers of Sudog are planning to approach a company to market their product. 
Last Updated Mar 31, 2018, 6:49 PM IST