Selfie with tusker lands Kerala man in trouble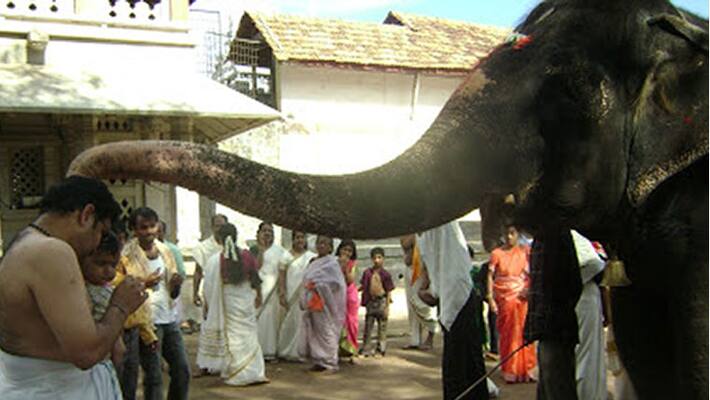 Sreelal, 37, wanted that selfie badly.
 After midnight, when the mahouts dozed off, he slyly approached the tusker in the Deveswaram Umamaheswara Temple at Kilimanoor on Wednesday. He tried to take a selfie with the tusker that was specially brought there for temple festival.
Resident of Attingal, Sreelal tried to bribe the elephant with a banana. Unimpressed, presumably by the midnight selfie attempt, and the single banana on offer, the elephant swatted the man with its trunk and charged at him. The first stab hit the ground. Sreelal was not lucky the second time when the elephant aimed at his legs.
Hearing the noise, the mahouts rushed to the rescue of the youth and distracted the elephant.
The selfie enthusiast is now under treatment at Medical College Hospital, Thiruvananthapuram with a deep wound on his thigh. 
Last Updated Mar 31, 2018, 6:55 PM IST