Demonetisation: Sabarimala donation can be made with credit, debits cards
Electronic swiping machine will help to curb the inflow of banned ₹500 and ₹1000 notes
Sabarimala pilgrims will no longer need to carry the donation amount in cash
TDB will install more machines once the move proves useful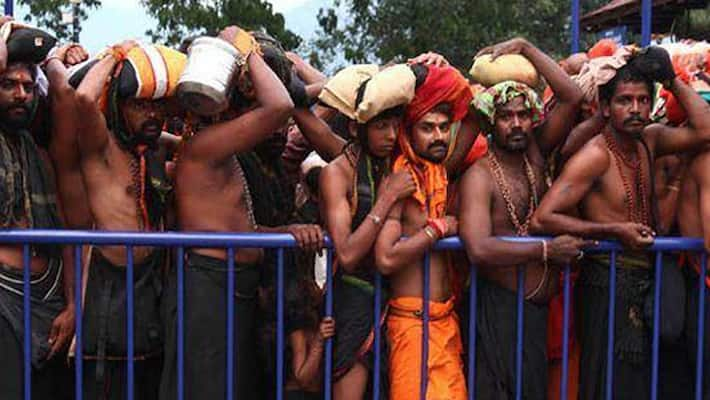 Travancore Devaswom Board (TDB) has come to the rescue of Sabarimala pilgrims, who are facing a shortage of lower denomination currency. The Board has arranged debit/credit card swiping machine at the temple for devotees to make a donation to the temple. 
 
The electronic swiping machine is installed at the southern side of the steps of sanctum sanctorum. Devotees can make use of the facility from Thursday onwards. You can deposit the donation simply by swiping your card. 
 
The new facility aims to rid the pilgrims of the trouble of carrying currency with them. It is common to lose the cash during the rush at the temple. The move will also help to curb the inflow of banned ₹500 and ₹1000 notes to some extent. 
Dhanlaxmi Bank arranges the facility and the board aim to install more machines if the move proves useful. 
 
A mobile app, YouTube channel and website featuring round-the-clock live telecast of temple rituals was also launched on Thursday. 
Last Updated Mar 31, 2018, 6:40 PM IST