Interview: UDF will be eliminated, says Pinarayi Vijayan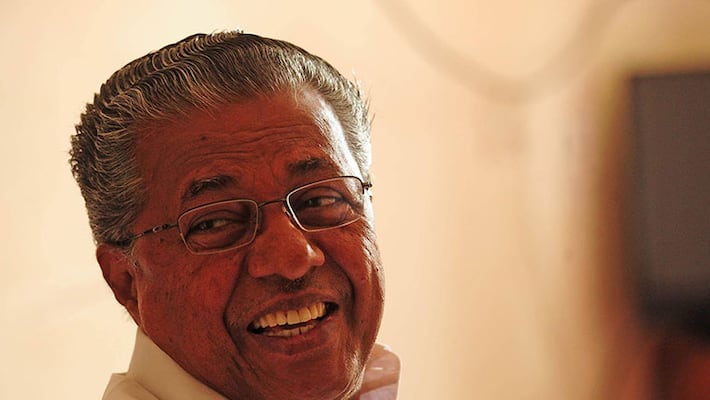 SS: The UDF states that there is no anti-incumbency wave in Kerala. 
PV: Anti-incumbency wave is very much prevalent in the state. People of Kerala have been suffering since 2011. They have already made up their mind to vote out the UDF. It will be isolated and eliminated. 
SS: Pre-poll surveys predict a neck-a-neck race between UDF and LDF  
PV: LDF will have a stunning victory. People are concerned about the threat to secularism and it has become an important issue along with anti-people measures of the UDF government. Those who are supposed to protect secularism is now trying to destroy it and promote communalism. All these factors will favour the LDF.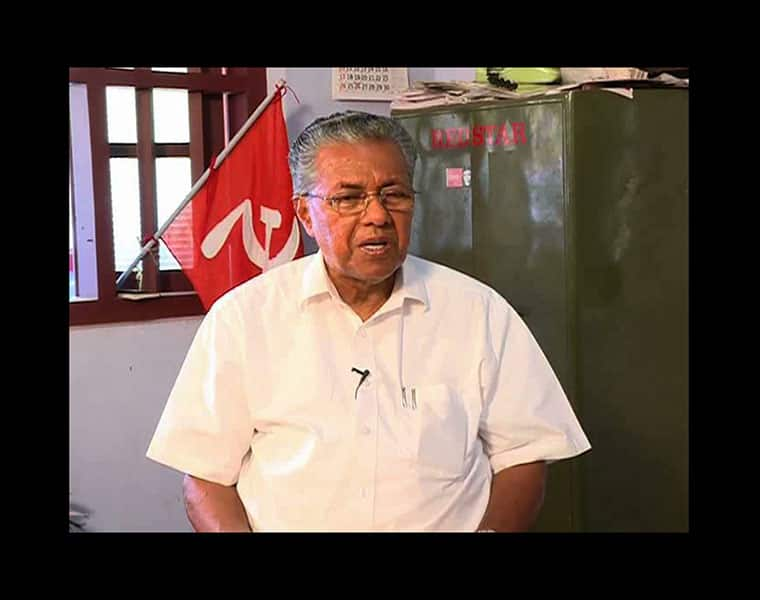 SS: How the triangular contest will impact the prospects of LDF and UDF
PV: BJP is doing well in campaigning. They have money power and it is reflected in their campaigning. However, it is not likely to influence voters. No constituency in the state will welcome BJP. 

SS: BJP expects Prime Minister's campaign and MP post of Suresh Gopi to help them in the elections
PV: Visit of Narendra Modi will not be helpful for the BJP. Those who supported Modi to come to power is depressed with his anti-people policies. His government is trying to implement the policies of RSS, which is against secularism.  In effect, the people of India and Kerala are considering Modi as the protector of the brand of communalism upheld by the RSS. Such a  person won't be able to influence the electorate.   

SS: Don't you feel that polarisation based on the communal ground is more evident this time. 
PV: There is a deliberate attempt from the part of RSS to use communal organisations. However, Kerala society does not approve the RSS. Our culture is based on secularism and brotherhood and we cannot accept RSS. 
RSS failed to grow here and they joined hands with people like Vellapally Natesan. But people who follow the teachings of Sree Narayana Guru, could not support RSS policies.  

SS: Oommen Chandy's campaigning is targeting V S Achutanandan.
PV: Oommen Chandy is taking a wrong stand. It is only common to raise issues during the election. Even before elections there were several allegations against Oommen Chandy and even courts have made harsh comments against him. The Opposition leader raised these issues during his campaigning and Chandy approached court against this. It is for the first time in a parliamentary democracy that a Chief Minister is approaching court against Leader of Opposition. The opposition has the responsibility to expose the political stand of the Chief Minister and the Leader of Opposition was doing exactly that.  
There is no situation favouring League at Kasargod and our campaigning has gone far ahead in Manjeswaram too

SS: RMP leader K K Rama and UDF alleges that CPM-BJP pact sabotaged CBI probe into TP Chandrashekharan Murder
PV: It was Oommen Chandy's police who conducted an investigation (in the TP Chandrashekharan murder case), but they failed to prove anything against the CPM. They see the election as a chance to make false allegations. The UDF was not considerate to the CPM. We are not afraid of investigation. 

SS: Muslim League leader PK Kunhalikutty opined that the CPM must give their votes to League in Kasargod if they are serious about their stand against BJP... 

PV: There is no situation favouring League at Kasargod and our campaigning has gone far ahead in Manjeswaram too. We are against both the UDF and the BJP. 

SS: UDF is saying that the LDF has failed to invoke anti-incumbency feeling among voters.....   
PV:  There is very less crowd at the UDF campaign meetings. Even those favouring the UDF are with us now, especially farmers. They are looking for a change and it is possible only if LDF comes to power. 

SS: Are you keeping a distance from media?
PV: Media has gone far from its ideals. They are not reporting actual statements and often try to put words in our mouth. I don't have time to clarify on such matters. So I feel it better to avoid such issues and keep away from media during elections. 
SS: Other parties, especially Oommen Chandy often rake up internal problems in the CPM. Does this have anything to do with your silence?
PV: They don't have any other option and is just trying to make something out of such propaganda. LDF completed its seat sharing without any issues and the Front is facing the elections unanimously. The UDF, especially Congress, did not expect things to be this smooth in the LDF camp. It is out of this depression that they are now trying to make such baseless statements. However, they will have no effect on us and we are unanimously in our resolve to oust the UDF. 

SS: UDF is speaking more about issues within the CPM, especially those between you and VS. 
PV: It is true that there were some issues of factionalism within the CPM earlier. We were successful in solving such issues. Congress won't be able to instigate group rivalry within the CPM. 

SS: On women candidates
PV: We have fielded as many woman candidates as possible. We will try to include more women in future.

SS: On retirement of politicians
PV: CPM is giving importance to a mix of experienced and young candidates. We are giving equal importance to both. 

SS: Will there be any issues in the formation of the government (if the LDF wins the elections)?
PV: There won't be any problem in government formation. The decision will be taken once the LDF gets the lead. We have several experienced personalities and we will decide the Chief Minister and other ministers easily. 
 
SS: The CM said that even if LDF comes to power, they will continue with the decisions taken by the UDF government.

PV: Oommen Chandy need not worry about the decisions of the LDF. We have our policies and decisions on various matters and we will take appropriate decisions based on that. 
SS: Chandy must be referring to your statements regarding your approach to projects like Vizhinjam port.
PV: We still follow our earlier stand on Vizhinjam port project. It was a state government project which the UDF surrendered before a corporate company. We are against that decision. However, we have to study legal factors related to the project and will respond later.
Last Updated Mar 31, 2018, 7:00 PM IST