Eldo Abraham, a commoner among commoners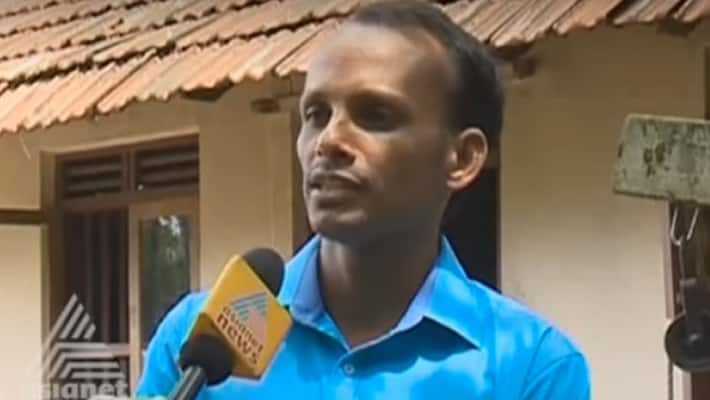 Politicians come from all walks of life and politics has become a meeting ground for actors and businessmen to serve people. Case in point, actors Ganesh Kumar and Mukesh, who got an entry into Kerala Assembly, and Innocent, who is already a member of Lok Sabha. 
But, Eldo Abraham, the CPI debutant to Kerala Legislature stands out in the row of thespians and millionaires fighting for people's causes. He chose to serve people in return for the help received in his childhood. It was the party and local people who helped him buy medicines and survive as he fought through health issues during his childhood. 
The proud parents of this first-time MLA however, are worried that they might not be able to watch him take oath. Abraham's father works as a casual labourer and is in no position to afford luxuries such as a 'television'. 
The 39-year-old had a stunning victory as he defeated the sitting MLA Joseph Vazhakkan by 9,375 votes. 
Read more: LDF to go for a simple and hassle-free swearing-in ceremony
As the counting began on Thursday, his parents had to go to the neighbours' to check the results. When asked about the swearing in, they pointed to the same neighbouring house where they will go and watch their son on television. 
Abraham lives along with his parents live in a single bedroom house. 
Last Updated Mar 31, 2018, 6:53 PM IST