Elderly, eco-minded women make organic, low-cost sanitary pads in Thrissur
The organic sanitary pads are made by Kanika, a Thrissur-based NGO.
The napkin uses wood pulp and paper glue that makes them environment-friendly.
The pads are made by women who are above 60 and are named 'Soukhyam'.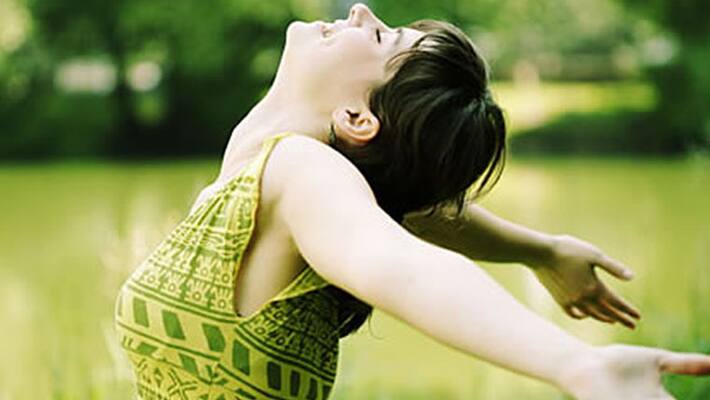 Vasanthi, Saraswati are all past 60, but these women are actively involved in a unique mission that they feel the future generation would thank them forever. 

Every morning the women who are all part of an NGO Kanika gather at their unit and get busy with their day's work of making 'organic sanitary napkins' that they call 'Soukhyam'. 

The pads have no toxic chemicals or dangerous plastic and use wood pulp and paper glue instead which make them hygienic for the body and environment. The pads can be buried or burned, and unlike the fancy pads which are non-bio-degradable, the Soukhyam pads do not harm the atmosphere.

Inspired by social entrepreneur Arunachalam Muruganatham, the Padma Award winner, who developed the machinery to make napkin at a much lower cost, the women learnt the technology from Muruganatham and now make the pads that are yet to go for commercial sales.
The makers say they do not want to market the product as it is not the profit that they are targeting for and will provide the pads to rural women who do not have access to costly napkins.

Though modern sanitary pads and tampons have made menstrual time more hygienic and convenient for women, it has also raised the environmental concerns as they use artificial colours, polyester, adhesives, polyethene, polypropylene and propylene glycol (PEG), making them 90 per cent plastic.

According to a study by Chintan a Delhi-based NGO  in 2015, it was found that nearly 432 million pieces or 9,000 tonnes of used sanitary napkins are generated every month in various Indian towns and cities. 
Last Updated Mar 31, 2018, 6:57 PM IST