Eight Malayali students escape torture room in TN College
One of the students filed a complaint against college authorities for manhandling
He is admitted to hospital after he suffered injuries
The students were allegedly beaten up and held back for resisting the attack on another student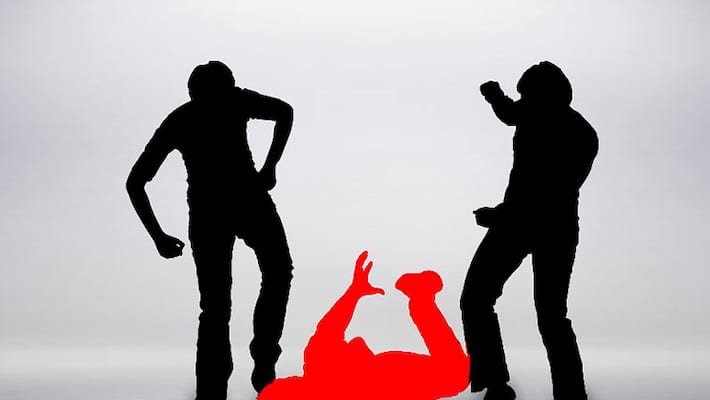 A week after, a BTech student committed suicide after alleged harassment by college authorities in Kerala, eight Malayali students escaped from detention in a private engineering college hostel at Namakkal, Tamil Nadu and disclosed stories of brutal torture they had to undergo in the college hostel.  

In their shocking complaint they alleged that the hostel warden and college authorities locked them up in a room for two days for coming late to the hostel. Shinto, 21, one of the students is admitted to Kozhikode Beach Hospital.  
 
The incident came to light after students escaped from the hostel where they were kept in captivity. They escaped by jumping the hostel wall and managed to reach homes in cargo trucks. 
 
Shinto, the first year mechanical engineering student of Excel Group of Institutions, said the authorities manhandled them for resisting attack on his roommate Shafeek, a native of Palakkad. "On Monday, we attended an Auto Expo, that was held on college premises. So we were late to hostel. The warden was angry and started beating Shafeek with a cane and in the scuffle that followed warden fell on the floor," he said. 
 
On Tuesday, the students went to college, and on finding that some of them were not present at the expo they returned to the hostel to check on missing ones. Their friends were sitting in the dining hall and were told to give in writing that they attacked warden. Following this, some of the staff took the students to another room and beat them up with a belt. The staff also confiscated their mobile phones and locked them up in a room for two days. It was only after two days that they got back their mobile phones. 
 
Shinto got admitted to hospital as he had suffered injuries and experienced body pain. He filed a complaint with Vellayil police. 
 
Enquiry with college authorities revealed that warden was attacked by students, District Police Chief J Jayanthan said. 
 
The incident comes on close heels with the suicide of Jishnu Pranoy, allegedly due to harassment by authorities of Nehru College of Engineering, Pampady. The suicide that caused huge outrage in Kerala forced government to review the functioning of self-financing engineering colleges in the state, and Kerala Technical University decided to appoint an Ombudsman to settle disputes related to such colleges. 
Last Updated Mar 31, 2018, 7:06 PM IST