Video: Farmer herds cattle to Panchayat office demanding water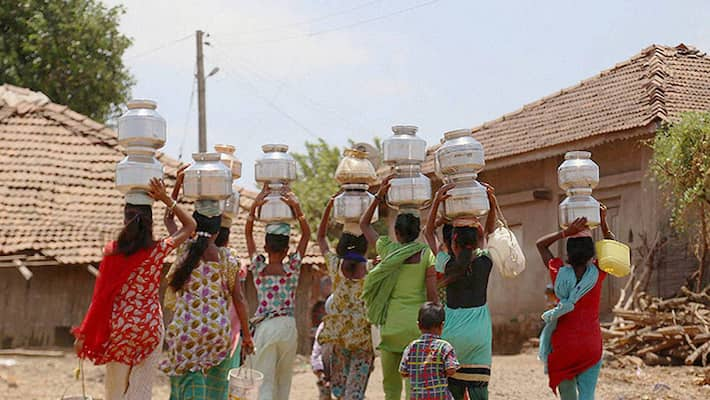 Panchayat offices are not new to protests and agitations. But officials of Kalluvathukkal Panchayat in Kollam were unprepared for a the protest by animals demanding drinking water. 
The livestock of a dairy farmhouse turned up in front of the office seeking a solution to their drinking water problem.  Binu Kumar, a dairy farmer in the locality, took up the protest after three of his cows died this summer. He had earlier sought the help of panchayat officials in sourcing drinking water to his farmhouse, but it was futile. 
 Enraged over the laidback attitude of the officials, the farmer decided to raise his unique protest. He marched to the panchayat office with his cows, hens and even an elephant that he owns.  
"If humans are thirsty they can ask for water or fetch it from anywhere but what do these silent creatures do? The government announced many schemes to mitigate the effect of drought and water scarcity. But red-tapism is causing the hurdles in implementing them," said the dairy farmer said he did not want to suffer more losses due to drought. 
Last Updated Mar 31, 2018, 6:59 PM IST