Meet Kasturi paati, Tamil politics' new favourite 'model'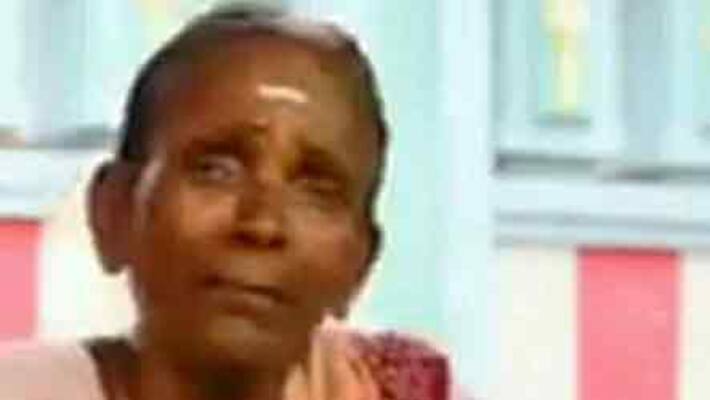 GT Kasturi or popularly known as 'Kasturi paati' has become an overnight social media star with people calling her the 'favourite model' for DMK and AIADMK after it was pointed out that she has been featured in the campaign videos of the arch-rivals.
While AIADMK's video features Kasturi paati eating food and showing her gratitude to 'Amma' for feeding her in a time when even her children have abandoned her, DMK's campaign video shows the same Kasturi paati complaining about the current governance.
However, the 67-year-old woman claims that she wasn't aware that she was being featured in the election promos of the parties. "An agent initially approached me to act in the promo for the AIADMK. At that time, I didn't know it was an election promo, but thought it was for a short film. A few days later, another agent approached me asking me to say a dialogue for an advertisement and I didn't know it was for the DMK's election promo," she told The Hindu. She was paid Rs. 1,500 for the AIADMK promo and Rs. 1000 for the DMK promo.
Also, she made it clear that she has no political affiliations and she admires both the politicians for what they have done for the state. "Many casting agents call me first when directors need someone to essay the role of an old woman, which is probably why I was called by two different agents for the election promos. All the children here are imitating the dialogue 'Podhum da' (enough) in one of the promos," she added.
Last Updated Mar 31, 2018, 7:02 PM IST