DKS: The man behind CM Siddaramaiah's masterstroke?
DK Shivakumar, energy minister in Karnataka, suggested the CM to meet JD(S) Supremo Deve Gowda
CM Siddaramaiah also met former chief minister SM Krishna to seek his advise over Cauvery issue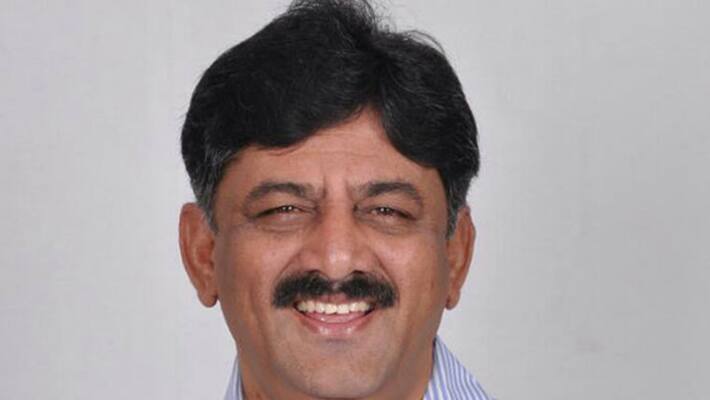 Most citizens in Karnataka have been lauding CM Siddaramaiah's efforts to reach out to the former Prime Minister and JD(S) supremo HD Deve Gowda over the Cauvery issue.
The move, seen as an effort to form a united 'Kannada' front in the face of an aggressive Supreme Court, has generated plenty of goodwill for politicians in the state - especially since Gowda has not attended an all-party meet since 1996. 
The only party left out in the cold has been the BJP, which unwisely chose to skip the meeting and speak to PM Modi directly - a move that backfired. 
However, interestingly, only a few within the Karnataka Congress' inner circle know how this reach out to Deve Gowda happened. As it turned out, it was none other than Deve Gowda's political opponent DK Shivakumar, current energy minister in Karnataka, who suggested to the CM to take this decision.
It is said that Shivakumar buried his personal hatchet with the JD(S) leader and asked the CM, who is the head of the State, to approach Gowda above all political grudges.  
"Shivakumar is said to have explained to CM Siddaramaiah that, in such a situation, only a senior leader can guide the state in taking its next political decision with the best interests of Karnataka. And on Thursday, the CM also met former chief minister SM Krishna to seek his advise over the issue and once again, Shivakumar is said to have given this suggestion to the CM," a senior Congress leader told Asianet Newsable.
The advice proved to be a good one, as many in Karnataka's political circles consider CM Siddaramaiah's move at such a time to be a political master stroke.
Last Updated Mar 31, 2018, 6:56 PM IST