Diwali shock: Fire at Davanagere APMC causes ₹50 lakh loss
Fire has charred everything stored in 24 stalls inside the APMC
The mishap might have been occurred due to short circuit or flames caused by fire crackers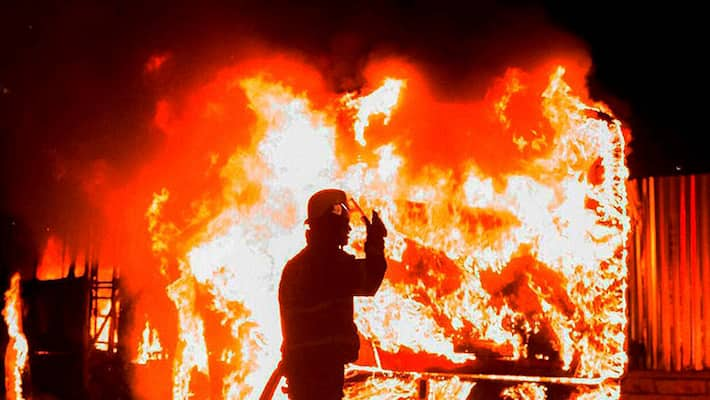 The workers conducted Lakshmi Pooja in the APMC on Sunday night and left home for the day. The fire broke out at night when no one was around. Soon, the flames spread from A block to B block and charred everything stored in 24 stalls inside the APMC.
Passersby noticed the flames and informed the fire department. But by the time the fire engine with the staff reached the place, vegetables, parcels, furniture, documents and even cash stored at the centre was burnt to ashes.
The fire personnel said that the mishap might have occurred due to flames caused due to fire crackers or due to short circuit. The exact reason for the mishap is yet to be known.
The dealers and traders in the APMC have demanded compensation for their loss.
Last Updated Mar 31, 2018, 6:56 PM IST