Dinesh Gundu Rao's Yogi statement may affect Congress' relationship with Vokkaligas this Karnataka Election 2018
State BJP President and Lingayat strongman BS Yeddyurappa called the remark disrespectful
Vokkaligas form 8 percent of the total population and have owed their loyalty to JD(S)
Dinesh Gundu Rao expressed regret through his tweet for the statement made and termed it as an emotional outburst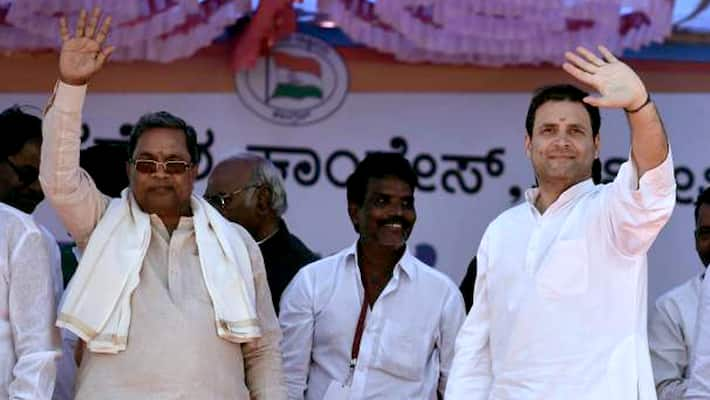 Karnataka Pradesh Congress Committee (KPCC) working president Dinesh Gundu Rao's controversial statement on April 14 triggered major controversy ahead of the May 12 Karnataka Assembly Election. 
Addressing party workers in his constituency - Gandhinagar - in Bengaluru, Dinesh Gundu Rao asked people to beat up Uttar Pradesh Chief Minister Yogi Adityanath with slippers. Gundu Rao reportedly made this remark at an event organised by the Congress to condemn the Kathua and Unnao rape incidents with an aim to demand justice for the victims.
State BJP President and Lingayat strongman BS Yeddyurappa called the remark disrespectful of a saint from the Nath community and demanded an apology from the Congress.
He said in his twitter handle, "Dinesh Gundu Rao's choice of words to address Yogi Adityanath ji has appalled me. Utter disrespect to a CM and a revered Natha family saint. The millions of Natha Panth followers of Karnataka will never forgive this." 
Congress, however, did not think this through. They do not seem to realise that Karnataka Chief Minister Siddaramaiah is contesting from Chamudeswari constituency where Vokkaligas form the second highest majority after Lingayats. Vokkaligas form 8 percent of the total population and have owed their loyalty to JD(S). But with Siddaramaiah's war of words against his former mentor HD Deve Gowda, the resentment against the CM among this community has only swelled further. Having played the Lingayat card, and riding on the Ahinda wave, Siddaramaiah needs a desperate measure to woo the Vokkaliga vote bank. Let's also not forget that Siddaramaiah is not banking on a second seat like Badami in North Karnataka.
The statements made by Dinesh Gundu Rao will only jeopardise the chances of Congress's victory further in the constituency. Gundu Rao's statements have infuriated the community since the Natha followers have a deeper connection with the Adichunchungiri mutt of the Vokkaligas.
On April 15, Dinesh Gundu Rao expressed regret through his tweet for the statement made and termed it as an emotional outburst. Will this end up bursting the major consolidation of votes for Siddaramaiah at Chamundeshwari?
Last Updated Apr 16, 2018, 3:45 PM IST