Why Digvijay Singh is causing tremors in Karnataka Congress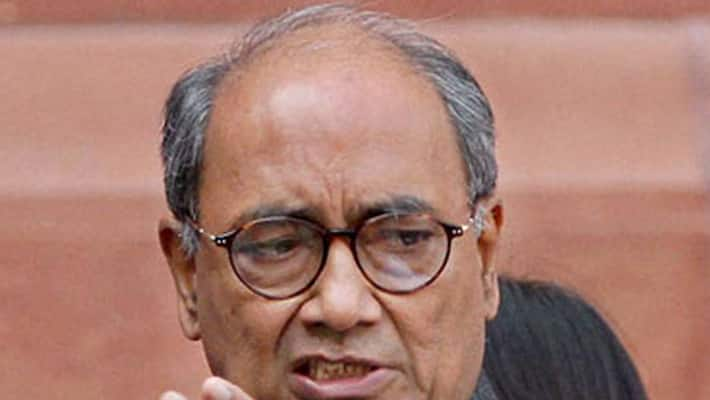 Making Digvijay Singh the in-charge of the Congress in Karnataka has deeper implications than meets the eye. This development clearly indicates many changes in Karnataka politics in future, particularly the fate of CM Siddaramaiah.
Digvijay Singh has always been a supporter of Siddaramaiah and is the only intermediary between Siddaramaiah and the high command in Delhi. Predictably, many grassroot workers as well as a few senior Congress leaders, who consider Siddaramaiah to be an upstart in the party, are not happy with Digvijay Singh's new place of power in Karnataka politics. Ex-MP H. Vishwanath, not the duo's ardent fan, has publicly expressed his disagreement with Singh's appointment. Some other leaders have even contacted the high command and expressed their displeasure towards Siddaramaiah and Digvijay Singh.  
The high command may reverse its decision in due course, but right now its chief priority was to choose an in-charge who is capable of uniting unite the party at the state level, unbiased towards individual leaders and their vested interests. However, Delhi has decided to, for now, lend an ear to Siddaramaiah's frenemies in the party.
The rumours that the Congress leadership in Karnataka Congress was changing has been there for the last one-and-a-half years. But the buzz has grown stronger when the Congress lost two constituencies out of three in the recent by-elections. One of the Congress' biggest blows was losing the Hebbal constituency, which has been its stronghold for many years.
On the heels of that came Siddaramaiah's luxury watch controversy and the recent furore over granting a lab tender to his own son flouting rules. Digvijay Singh has backed Siddharamaiah in all these issues and is trying to bring the latter back in the high command's good books. Even last week, when he was in Bangalore, he clearly told reporters that the question of change in the leadership has not arisen.
The Congress high command mostly takes decisions based on the reports of state in-charges and has often ignored the opinions of local leaders, however powerful they may be. Siddaramaiah, in Delhi's eyes, is a well-established CM, admired by party leaders for his abilities, his vote bank and his huge number of supporting MLAs. Digvijay Singh had successfully convinced the high command that a change of leadership would destabilize the party's position in the state.
But today Digvijay Singh's own standing in Karnataka has become fairly unstable. Senior and original Congress including Oscar Fernandez, B.K. Hariprasad, Janardhan Pujari and others have maintained a diplomatic distance with Singh. After the complaints on Digvijay Singh by local leaders, the high command has ordered MP Mallikarjuna Kharge to consolidate the opinions of congress MLAs with regard to the current leadership. It surely looks like there are major changes on the horizon.
Last Updated Mar 31, 2018, 7:01 PM IST