Following Delhi, NGT to phase out diesel vehicles over 10-years-old  in Kerala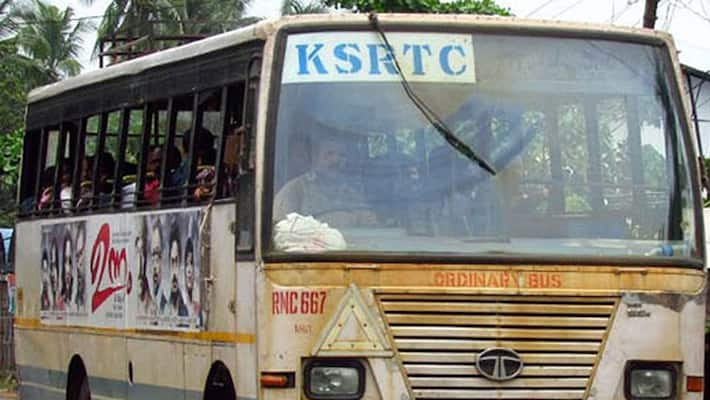 In a far-reaching judgment on Monday that could spell doom for over 2,000 buses of the state-run transport corporation along with thousands of other utility vehicles, the National Green Tribunal Special Circuit Bench at Kochi banned diesel vehicles of over 10-years-old in Kerala. The order will apply to vehicles of over 2,000 cc and proposed to bring in the ban within 30 days.  The bench also ordered to impose a fine of Rs 5,000 per violation.  
Justice J Swatanterkumar gave the interim order while considering a petition filed by Lawyers' Environmental Awareness Forum (LEAF), soon after the inauguration of the bench at Ernakulam on Monday. Before this, cases from Kerala used to be considered by the Chennai bench of the tribunal. 
The petitioners alleged that Kochi is now considered as the most polluted city and the fate of other fast-growing regions is no different. 
"There is an allegation that Volkswagen cars  comes with the technology to cheat pollution tests. However, Volkswagen cars are being sold in the state without any hindrance. LEAF filed the petition challenging this. Earlier a similar case was filed in Delhi High Court. When the petition of LEAF came before the tribunal, it issued an order similar to that of the Delhi High Court,"  Peter Thomas of LEAF said. 
The court ordered Government of Kerala and Traffic Department to seize all 2000cc diesel vehicles of over 10-years-old, plying in the state without adhering to Bharat Stage IV emission norms. The fine collected will be remitted to the Pollution Control Board. 
The petition demanded to curtail old diesel vehicles like buses and lorries that spew toxic gases immediately. The order poses the biggest threat to Kerala State Road Transport Corporation for most of its buses are more than 10-years-old. 
 
Last Updated Mar 31, 2018, 6:52 PM IST