Deve Gowda's historic 'Assembly Session' idea saves Karnataka
Former Prime Minister HD Deve Gowda gave the idea of holding a special Assembly Session
Siddaramaiah had met Deve Gowda in the latter's residence and took a decision on the Assembly Session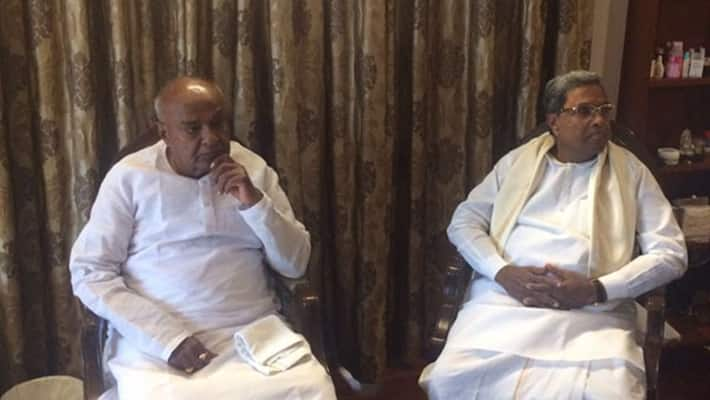 The man behind this historic idea is none other than former Prime Minister HD Deve Gowda.
86-year-old Deve Gowda has vast knowledge on politics and played a pivotal role in bringing his brainchild party Janata Dal (S) to power in Karnataka.
Famously called the 'Son of the Soil' in Karnataka, Gowda, however, was losing his popular touch as the party failed to win many seats in the last two Assembly elections.
But his involvement in the Cauvery issue has brought him to the foreground once again, and his initiative is being appreciated by the people.
In legal terms, the idea of a special Assembly session worked out for Karnataka as the Supreme Court cannot question the decision of the Assembly.
In a meeting held between the political friends-turned-foes, JD (S) Supremo Deve Gowda and Karnataka chief minister Siddaramaiah, Gowda in the presence of advocate Mohan Kataraki, asked Siddaramaiah to call for a special Assembly session immediately.
He had advised that a decision taken unanimously in the Assembly will not result in a contempt of court.
So, if Karnataka ducks a Constitutional crisis, Gowda will be the one to thank.
Last Updated Mar 31, 2018, 6:45 PM IST