Kerala Vigilance Chief under scanner for incurring huge loss to exchequer
The public expenditure watchdog found that Jacob Thomas incurred huge loss to public exchequer.
An amount of Rs 5.94 crore was spent for solar panel installation in the offices of Port Department across the state.
All the solar power systems, except in one office, were rendered dysfunctional within no time.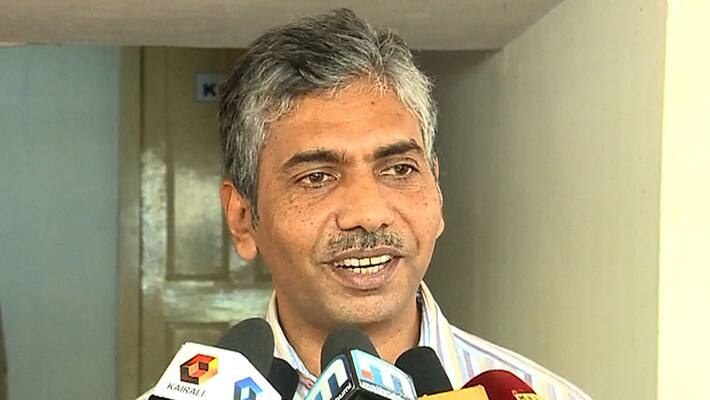 Chief of Kerala State Vigilance and Anti-corruption Burea (VACB) Jacob Thomas, an IPS officer known as an anti-corruption crusader, found himself in the line of fire with state public expenditure watchdog initiating probe against him for allegedly incurring huge loss to the state exchequer.  
Kerala Public Expenditure Review Committee recommended departmental inquiry against Thomas on charges of purchasing electronic instruments without permission from the government and for installing non-functional solar panels at the offices of Ports Department when he was in charge of it. The Committee found that hasty installation of solar panel in the offices and purchase of electronic equipment  incurred loss to the state exchequer. 
During his tenure as director of Ports, solar panels were installed in 14 offices of the department across the state. Though the project estimate was Rs 2.18 crore, an amount of Rs 5.94 crore was spent for panel installation. The project was implemented without seeking the help of Agency for Non-conventional Energy and Rural Technology (ANERT), the state government organisation working for the promotion of renewable energy. All the solar power systems installed in offices, except at Valiathura Port office in Thiruvananthapuram, became dysfunctional. 
The Committee has also found that Jacob Thomas did not take any initiative to recover the money from the solar company even after the project ended up as a massive failure.  The inquiry report of the Committee also stated that Thomas violated Coastal Regulation Zone (CRZ) rules by allowing Ports Department to construct a building. 
 The department purchased laptops and computers worth Rs 54 lakh during his stint.  The report states that Thomas flouted the rules that stipulated seeking permission from IT and Finance Departments if the cost of purchase exceeded Rs 10 lakh.  It further states that Thomas had deposited Rs 44 lakh to his personal account and that he bought furniture worth Rs 53 lakh during his tenure as the Director of Ports.  


Thomas is known as an anti-corruption crusader and a tough officer. Always vocal in his stand against the corrupt, the officer had invited controversies in the past. He had also founded an anti-corruption movement 'Excel Kerala' with prominent personalities on board. 
Last Updated Mar 31, 2018, 6:32 PM IST