Sabarimala collection crosses ₹13. 5 crores, breaks last year's record
Sabarimala is one of the richest temples in India.
Every annual pilgrimage season the temple earn a revenue of more than 200 crores.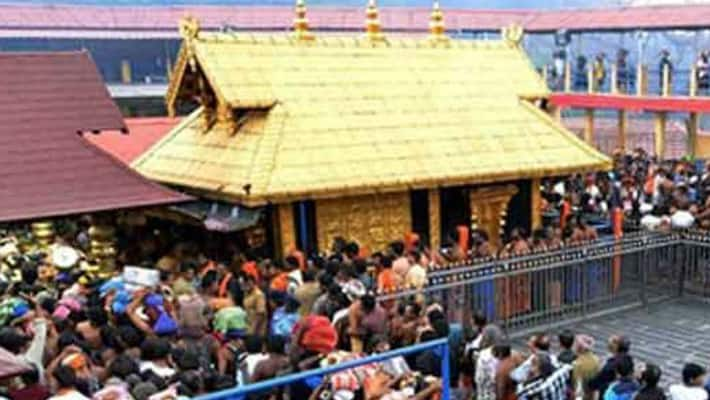 It's been hardly two weeks the Sabarimala temple was opened for the Mandala-Makaravilakku pilgrimage season and the temple has already made a record collection of ₹13. 5 crores as offering. A two-crores increase from its previous year's collection.

The surge has revealed that the demonetization f notes have had little effect on devotion.

Temple authorities say, compared to coins and other currency notes they have been receiving ₹ 10 notes the most and on a single day the temple staff count ₹ 10 notes worth  ₹ 70,000. Other coins which the temple get as offering is manually classified and counted by machines.

The coins are then stored in sacks and deposited in bank. The temple has employed around 134 staff to sort the coins who work in two shifts. 

However, this year the Travancore Devasom Board, (TDB) which administers the temple has introduced an 'e-hundi' for transfer of offerings with a swipe machine. The machine lets devotees make their offering through their debit and credit cards. The TDB says the 'e-hundi' would be helpful for devotees who find it difficulty to carry money due to the restrictions imposed after demonetisation. 

The temple that was opened on November 15 for two months has witnessed heavy rush.
 
Last Updated Mar 31, 2018, 6:58 PM IST